November 12th was an epic night for metal in Oakland, California. Napalm Death and Municipal Waste bringing us a show of epic proportions.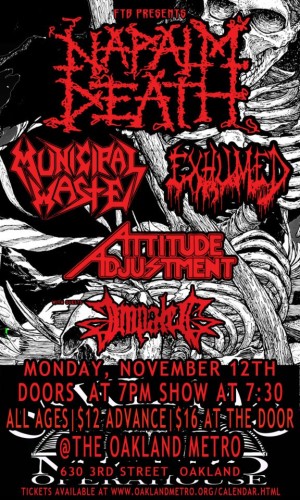 Along with long-time metal stalwarts and former locals, Exhumed, punk legends and actual locals, Attitude Adjustment, and last and probably least, our own gang in Impaled, you've got a bill worth getting in line for. A big fucking line.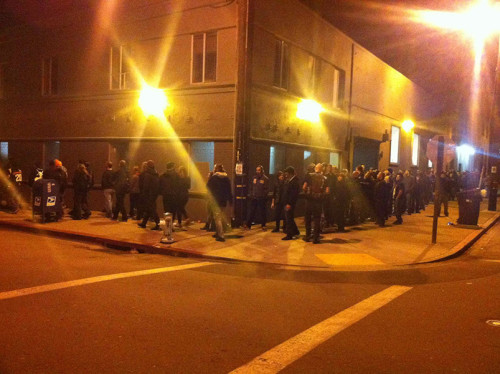 That line went around the corner and around the corner again… and this photo was taken AFTER I'd finished a set with Impaled. There was no way for the doormen to keep up with the massive amount of people that showed up. The Oakland Metro Opera House is an enormous venue with a main room, side room, and three bars. All of it was filled to the brim with people ready to thrash… not bad for a Monday!
We showed up at the venue around the time of Municipal Waste's sound check.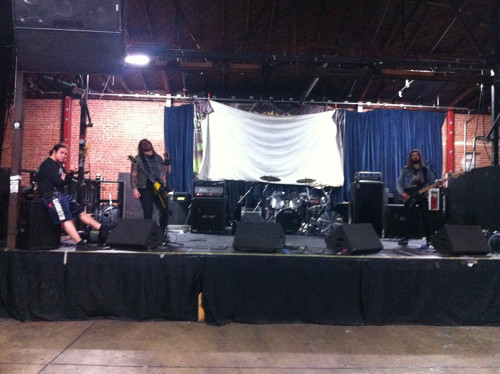 It's always good to see these guys. Apparently, Tony and crew had personally asked that we be the local openers for the show. The promoter was sweating we had flaked because we weren't there at 3PM. Gimme a break, m'boy… we're the locals and we have jobs. Our jam spot is less than a mile away and we didn't need no stinking sound check. Still, we got one once the Waste was done and Exhumed had set up.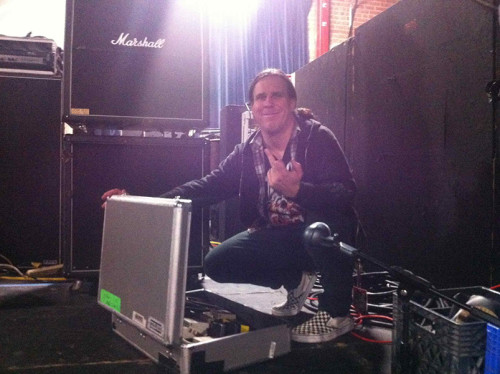 Sonny Reinhardt from Word Salad and Saviours did our sound and it was phenomenal all the way round. Your a lucky duck to work with him or our buddies Sal and Greg at the Metro. The staff there is awesome, and I'm not just saying that because they give me lots of beer. I'm saying it including the fact they give me lots of beer.
Our set started off to a pretty empty room, thanks to the intense line outside. It thickened up as we went and we had a great time playing. Headbangers were going at it up front. There was a few attempts at a good pit, but alas, most of the crowd was still outdoors. We played… sans costume. That's right. No scrubs, no stasi outfit, no lab coats, no guitar-string deadening blood. And you know what? No one complained. We played metal and talked shit and that was enough. You got a problem with the Doktor wearing his civvies and just enjoying himself? Take it up with the G.O.R.E. Corps.
Attitude Adjustment was up next. They are punchy, tight crossover and totally amped up the crowd. That's one of many fun things about a show with Municipal Waste; one can have equal parts metal, punk, and crossover and everyone still has a good time.
Exhumed was ready to slay. I'd run into Mr. Bud Burke before the show. I've seen this kid grow up back in the South Bay playing in his old bands, Detective Cunt and the sadly little-known Pale Existence. He replaced me in Exhumed, sad only because people still ask if I was the guy who puked on them; even though I don't have curly hair and I'm not short. I always thought, however, it was a waste to keep this talented dude on bass when I knew he was such a smoking good guitar player. That situation has happily been rectified.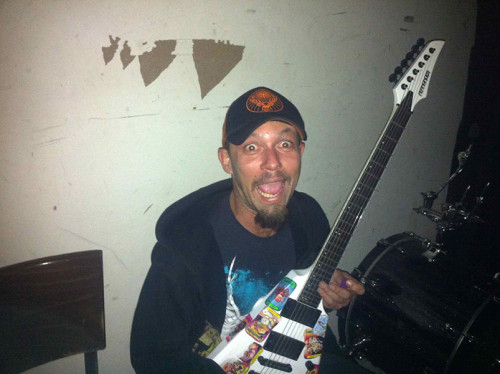 Needless to say, Exhumed was well received. This crowd knows the gore metallers well and reacted with nothing but a chainsaw-like fury (of course).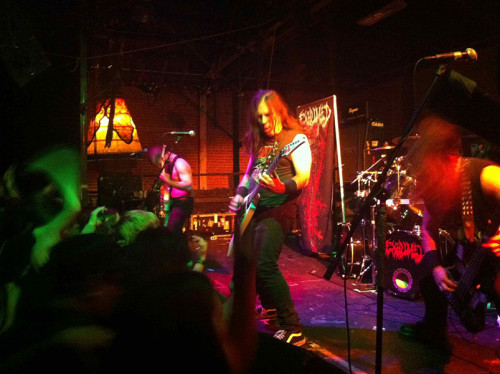 Oh, and ill-timed stage dives. Poor Matt Harvey Wallbanger got his head banged a little harder than he was ready for by a too-fervent fan. He knocked the microphone right into Matt's lip and split it real good. Ouch. Me and original Exhumed guitarist Derrel Houdashelt joined up for a game of humonkey in the middle.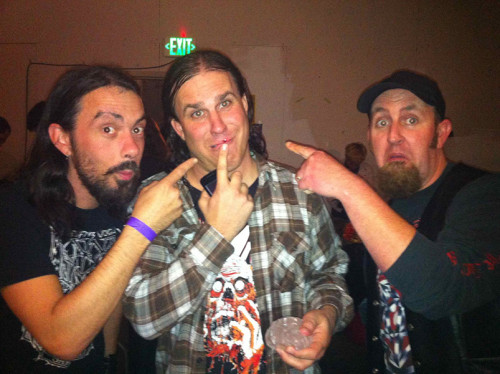 Municipal Waste came out and did what they do best… pretty much everything. I've seen these guys blow up from their days of playing illegal punk venues, but believe it or not, they didn't hone their craft. They didn't have to. They always had it. At times, there were more stage divers on stage than band members.
It was so rabid a crowd I couldn't even get a photo from the front. Membership has its privileges, though, so my pushing-middle-age ass enjoyed the set from the back. It was extra cool for us in Impaled to finally play a show with the Waste; we'd been told the first death metal show Landphil ever attended had Impaled on the bill. Way to make me feel old, ya cock.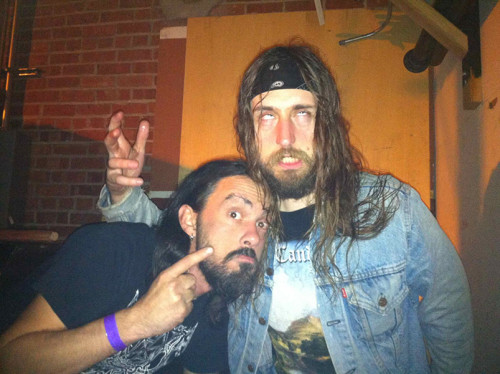 These are some of the coolest dudes I know, having spent a good amount of time with them on tour. They also had our back on getting us this fun gig, so to the whole Wasted crew, much thanks.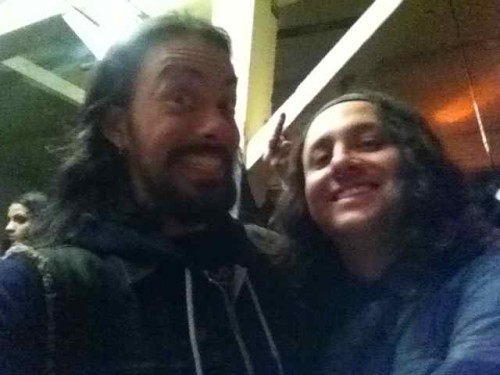 On a side note, those wonderful tour posters that Municipal Waste had? Yeah, that's right… we printed them at the shop I work at, Monolith Press. PLUG.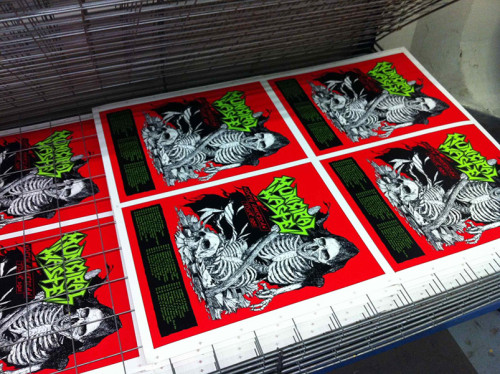 As the evening drew to a close, the almighty Napalm Death came to the fore to lay waste to a much appreciative crowd of victims.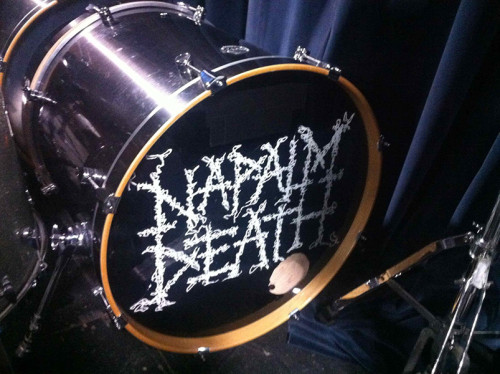 Barney bantered in his inimitable (and at times, un-understandable) style, never losing a moment of energy as he moshed about the stage in a pit of his own. The rest of the crew kept it up, grinding the evening, finally, to a halt.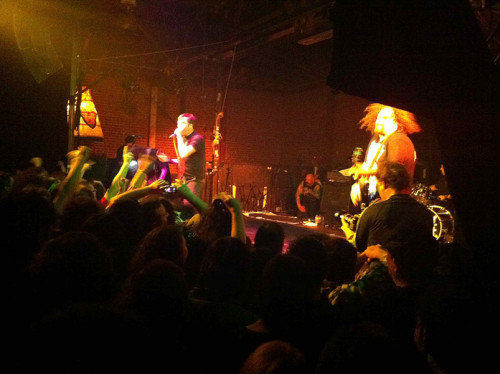 It was a total blast (no pun intended) all night and spirits were high. And why shouldn't they have been? The fucking kids, tigers, and miscreants get WASTED (pun intended) and leave this mess behind for the crew at the Metro to clean up.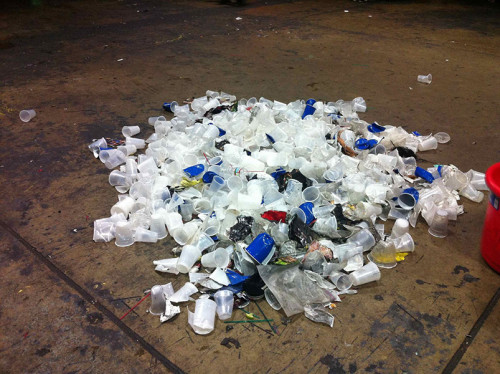 Filthy pigs.