I hate active electronics. It's not that they don't serve a purpose, they just don't serve a purpose for me. I play death metal and run everything through distortion, so actives are pretty pointless. I'm not looking for clarity in tone, I'm overdriving everything. Unfortunately, any new gear seems to be marketed with active preamps and pickups and a bunch of bullshit that's going to fail on me. Such was the case with my OTHERWISE excellent LTD GB-4 bass guitar.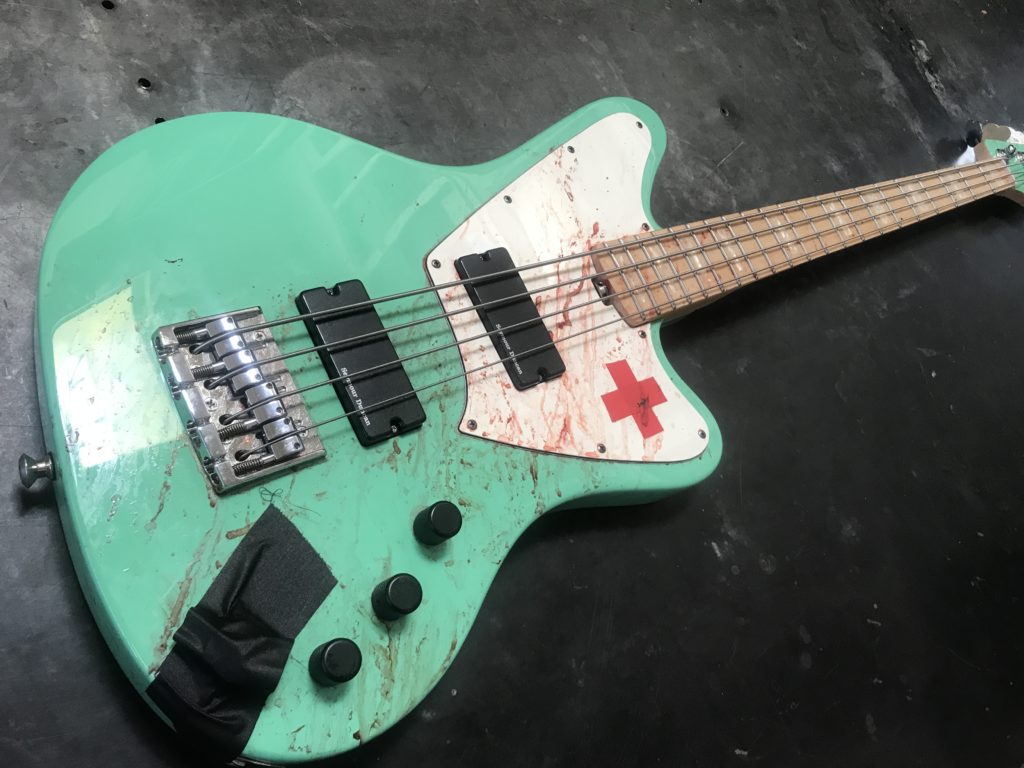 We went on tour in October of 2021 and this bass failed on me two separate times live (and in front of some lovely looking people i was trying to impress). The GB-4 comes with a Seymour Duncan STC-3M3 active tone circuit to compliment the passive Seymour Duncan SSB-4 soapbar humbuckers and it also eats batteries like a mother fucker. Once we'd figured that out after it died on me twice on stage, i was replacing batteries every 4-5 days. Also on stage, something happened to the active treble and bass combo knob, and i had to tape it in place so it wouldn't crackle. Embarassing. I was done with it. This bullshit active electronics package was going to be ripped out and I was going to piss all over it.
The fine folks at ESP / LTD did a wonderful job engineering this bass. It plays amazing, it's easy to adjust the truss road, and it sounds great. But guess what, it'll sound just as great for a punk rocker like me just using those passive humbuckers. Sometimes, simple is better. Plus, I won't mind not having to buy 9 volt batteries in bulk for tour.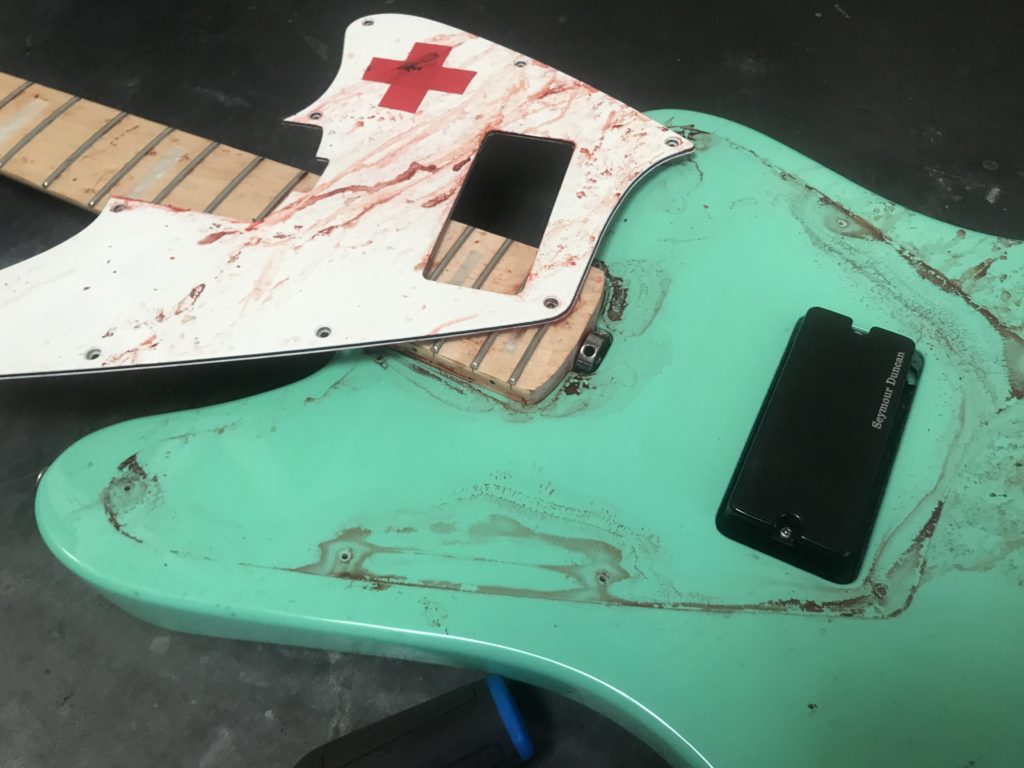 The first thing I did was to take off the pick-guard. For no reason. There's no electronics or wiring under there. Yeah… so don't bother doing that.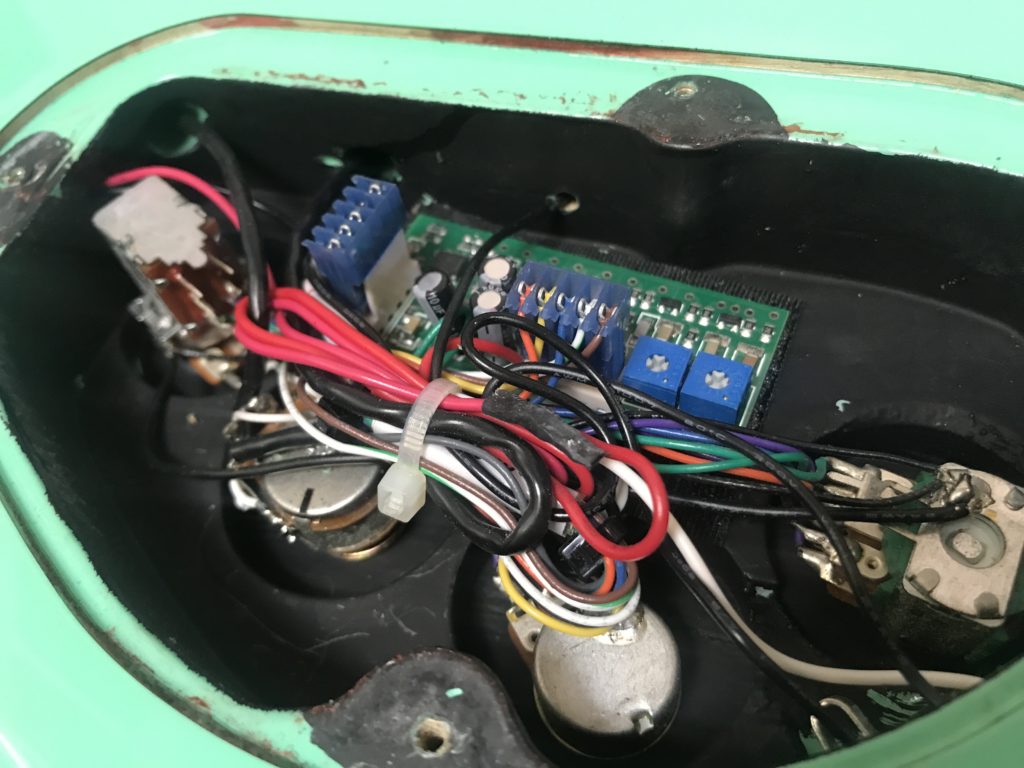 Look at all that bullshit in there. Two of my least favorite things to find in any music gear I am working on… tons of wires and SMD circuit boards. The least they could have done was to allow me a way to bypass all the electronics so my bass wasn't reliant on a battery, but noooo… they just HAD to have the circuit going at all times so I could always access my poppin' funky slap bass tone [eye roll emoji]. All this had to go so we could get back to the basics which in my case is playing balls to the wall death metal about eating babies and such.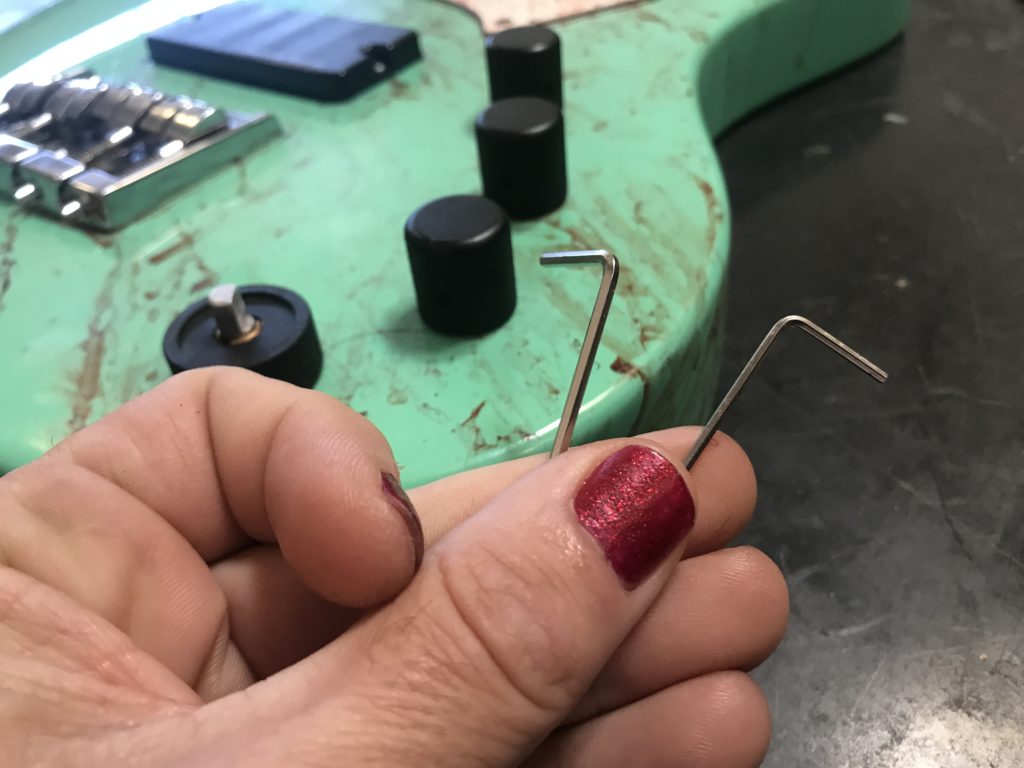 ESP provides you with hex keys for your bass, just not any 1/16 keys that fit the hex screws holding the knobs in place. So… yeah… little bit of an oversight there. Of course, I have a full hex key set at home, but c'mon, guys; those hex screws get loose when you're out on the road, too, and so many stages are littered with lost knobs. It's bad for the environment and global warming or something, I'm sure of it.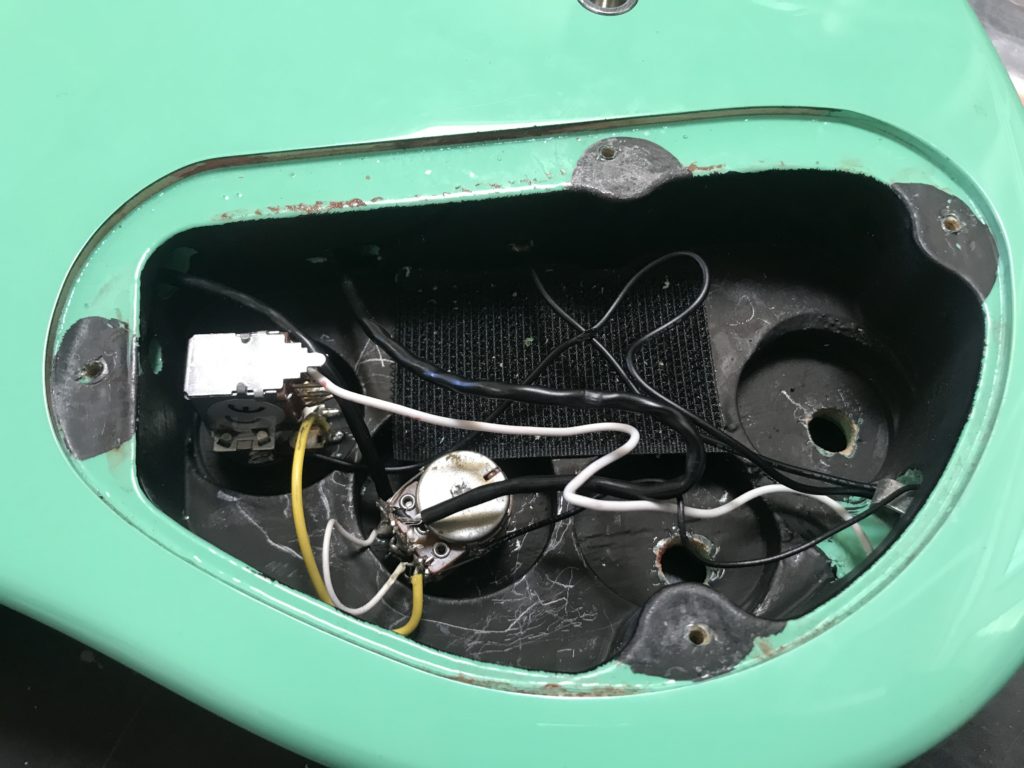 This is all I really need in my bass guitar. All the schematics can be found on the helpful Seymour Duncan website, but I combined two of them. I used the notched rotary switch as a blending knob for the bridge and neck pickups instead of having two separate volumes for each. Clockwise is full bridge, counter-clockwise is full neck, and the notch denotes the space where they are perfectly blended. That signal goes to the volume, and from there to the 1/4″ jack. No tone knob necessary, because tone knobs were invented by Big Jazz to make your rock tone suck.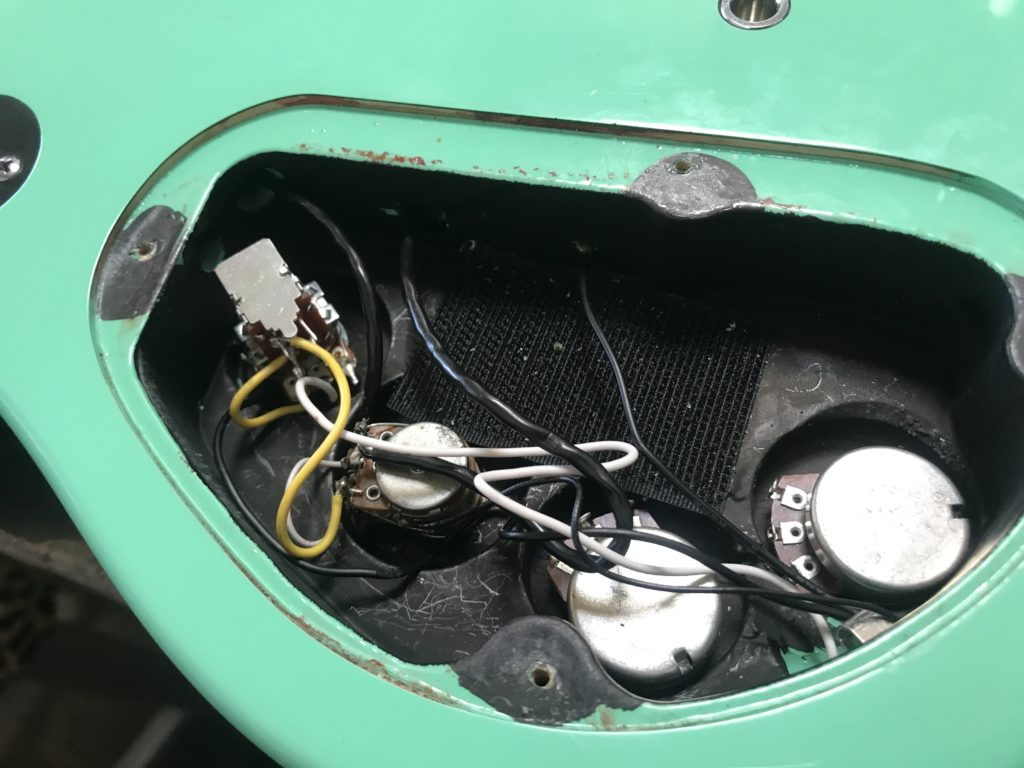 While I was talking to a friend telling him what I was doing, I came up with a little fun trick for this bass. The volume knob was also a push/pull switch, originally to engage a part of the STC-3M3 active tone circuit that would highlight slap bass. LOL. Yeah, didn't need that, but the switch could do more. I re-routed the signal to the switch and now my push/pull switch can turn off my signal entirely or be used like a stutter switch. I don't know when I will ever use that but it seemed like a fun, simple addition to my GB-4. I also put in some dummy knobs because I'm not a fan of holes in my bass body, and when i get new knobs these will hold them in place and just look nice.
And here's the bass ready to go and at work. First I demo the push/pull volume knob, then play the bridge pickup (thin but bright), the neck pickup (deep but dull), and finally the blend of the two (just right). And yup, those last two knobs don't do shit. After getting all this done on my bass, boy howdy, did I have to piss.