Ludicra's next chapter started with an offer to play Oblivion Access in Austin, Texas. Austin was not in my plans for Ludicra, but the money was okay and everyone was on board so we said yes. I thought we could use it as a hub to complete what I thought was essential to giving Ludicra the closure I was looking for. We could make a lil mini tour and book shows in New York, Austin, Portland, and at that point I'd have really been okay calling it quits.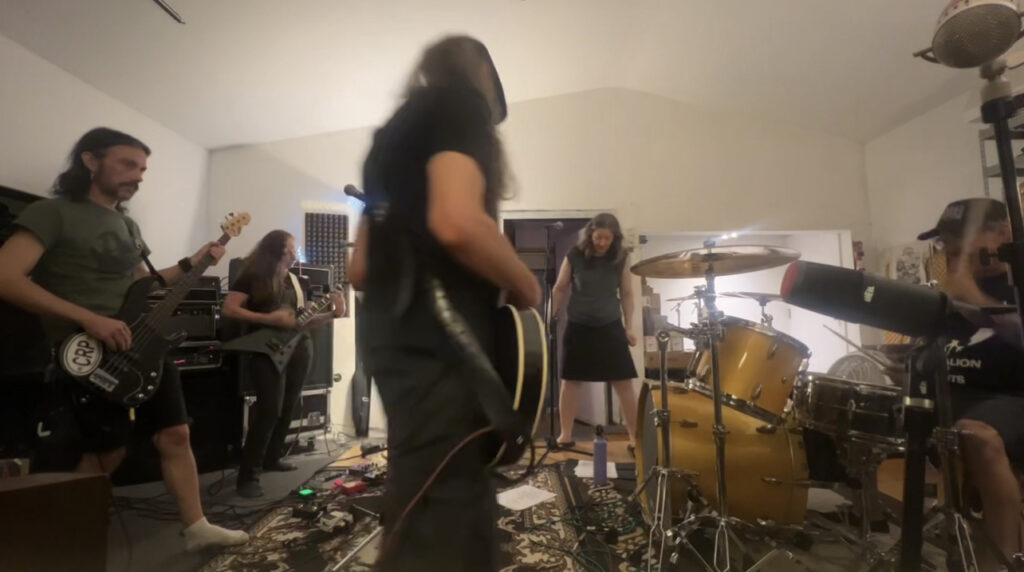 New York had family for some members of Ludicra but was also just a nice big hub to fill in for any East Coast fans of the band to see us one last time. Portland was aways a big draw and a home away from home I wanted us to play one last time.
Well, it didn't work out QUITE how I wanted. Apparently Portland was impossible to book because of some black metal festival. But, I also know how bookers work, and he has his fingers in another fest, and wanted us for that later in the summer. Ugh. Then there was pushback within the band. This was starting to feel like work again. It was really stressing me out. Austin was announced and people were like "hey, are they retiring or what?" It was never really sure. I was very specific in how I worded things about the San Francisco show because the temperature of members to see these shows out changed every day.
Long story short, we played Austin and New York only. And at great expense. I'd hoped New York would be more excited about Ludicra and the plan was to sell out one night so we could announce another at relatively small Saint Vitus. But there were a lot of problems even getting bands to open, I'm not sure the announcement went out right… it was a cluster and I think some balls were dropped. We never got the second show in NY, so our money was halved from the get go making our four days trip to New York for rehearsal and a show that didn't happen quite costly.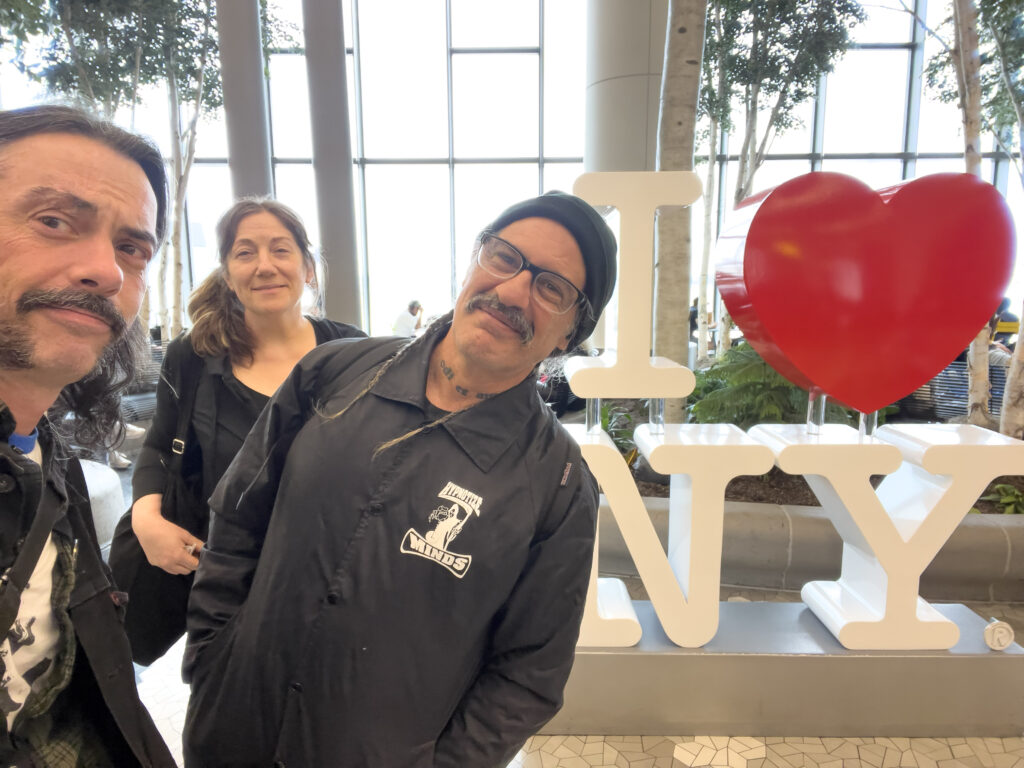 Don't get me wrong, I'm still immensely happy we did it. I felt it was important. John got to see his brother, Aesop got to see old friends, Laurie saw family, we got to have more time ourselves bonding as we jammed in Colin Marston's studio in Queens… it was a blast. Life ain't forever, and neither is our band, so it was nice to able to build these fun memories with my former bandmates as we head to our eventual final show together.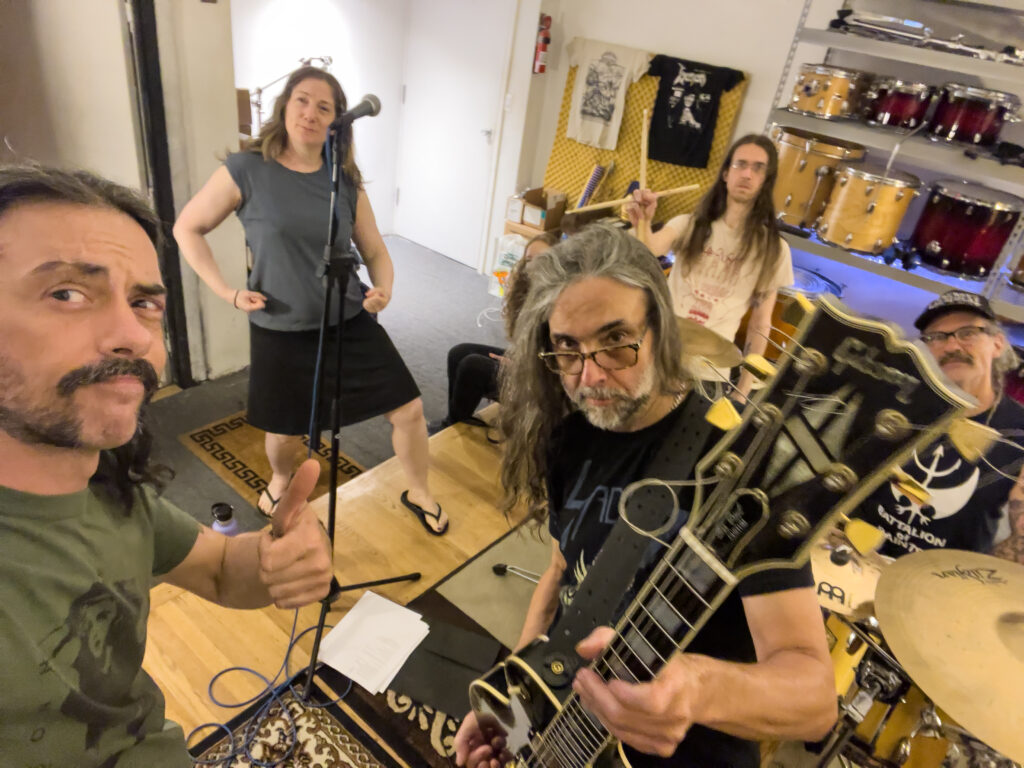 We played with Hath from NJ and Sonya from Philadelphia. For some reason, I ended being responsible for finding both openers, but that was cool because I enjoyed them.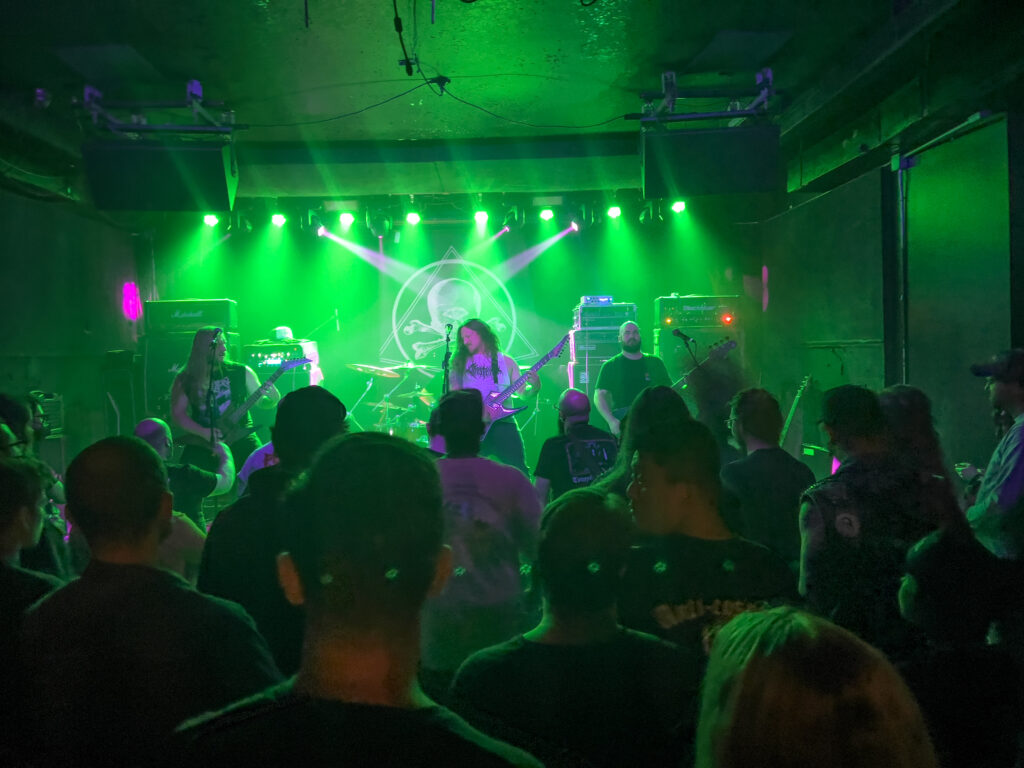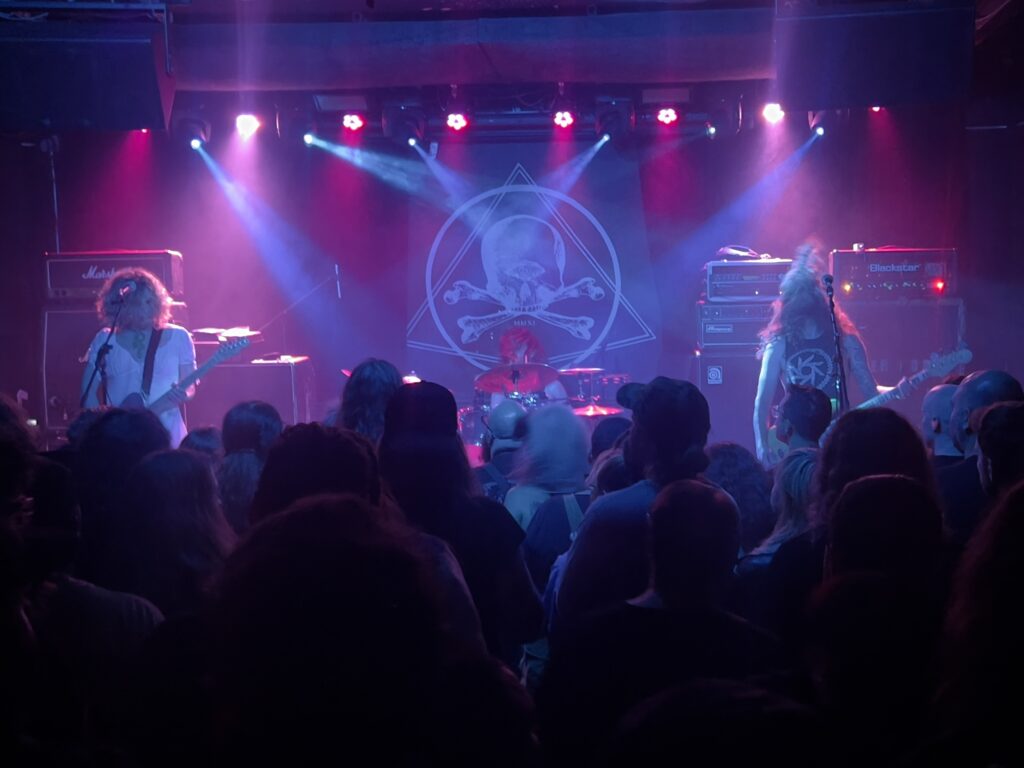 We wanted to play a longer set, but unbeknownst to me when we booked the gig, Saint Vitus booked a goth DJ dance night or some shit after our show, so we had to cut songs. If we were a band that tours regularly I guess whatever, but this is the one time we're ever playing the East Coast ever again. I'm still sore at Vitus for doing us kinda dirty like that… like, I get that happens, venues want to stay open and make money but maybe bake in some more time in-between these events? Let us have a victory lap before kicking us off stage? Plenty of people from our show were still drinking at the bar when the next, much less well attended event began.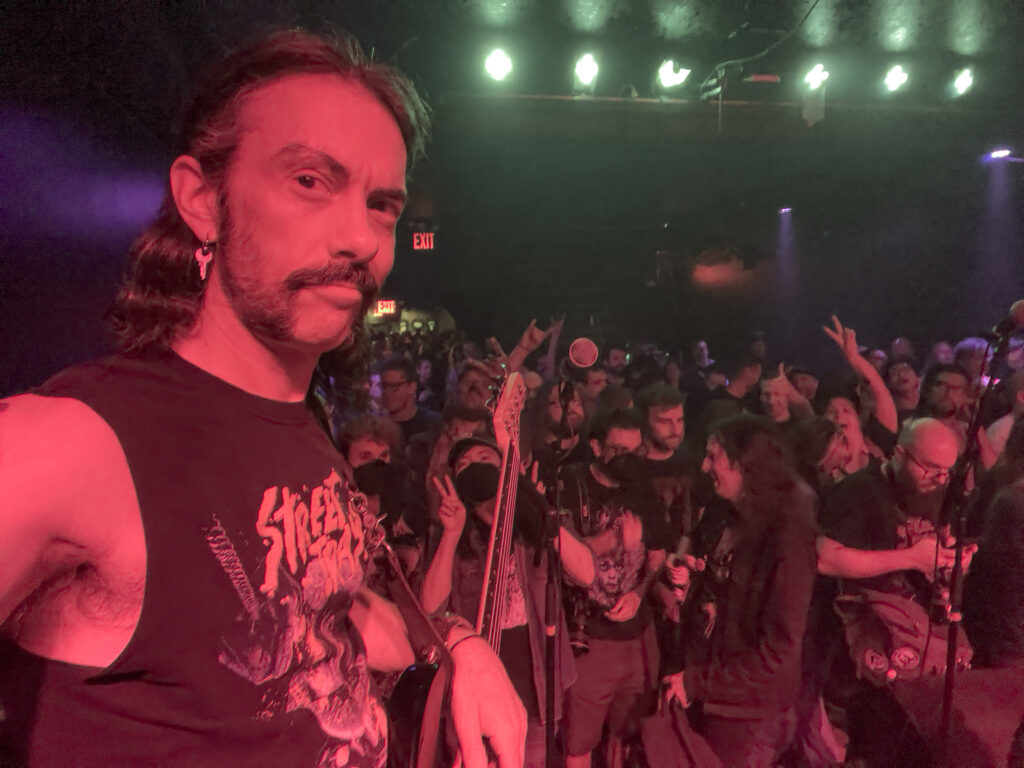 Not to be all complaints or anything… Vitus provided us the backline we needed to have a great show. Justin Ennis flew in to do sound, all the opening bands were great and we got to see a lot of old friends and party pretty damn hard afterwards.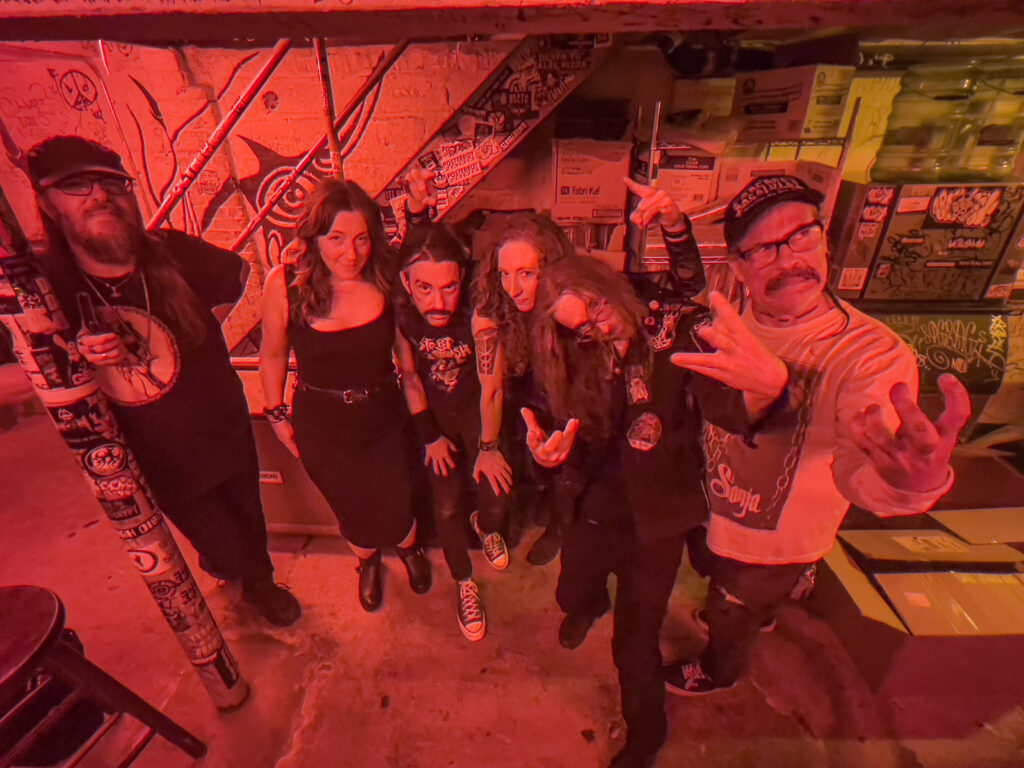 The next day we gathered the troops and flew to Austin to play Oblivion Access fest. Things had been nice and warm in the New York summer weather, but Texas got hit with a heat wave that sent temperatures soaring. We arrived and it never dipped below highs of 100˚, usually more like 105˚, and high humidity. It was sweltering. Add to that the frustration of having Aesop's cymbals not arrive with us thanks to typical airport bullshit. They were quickly located back in New York, but wouldn't be delivered until the next day.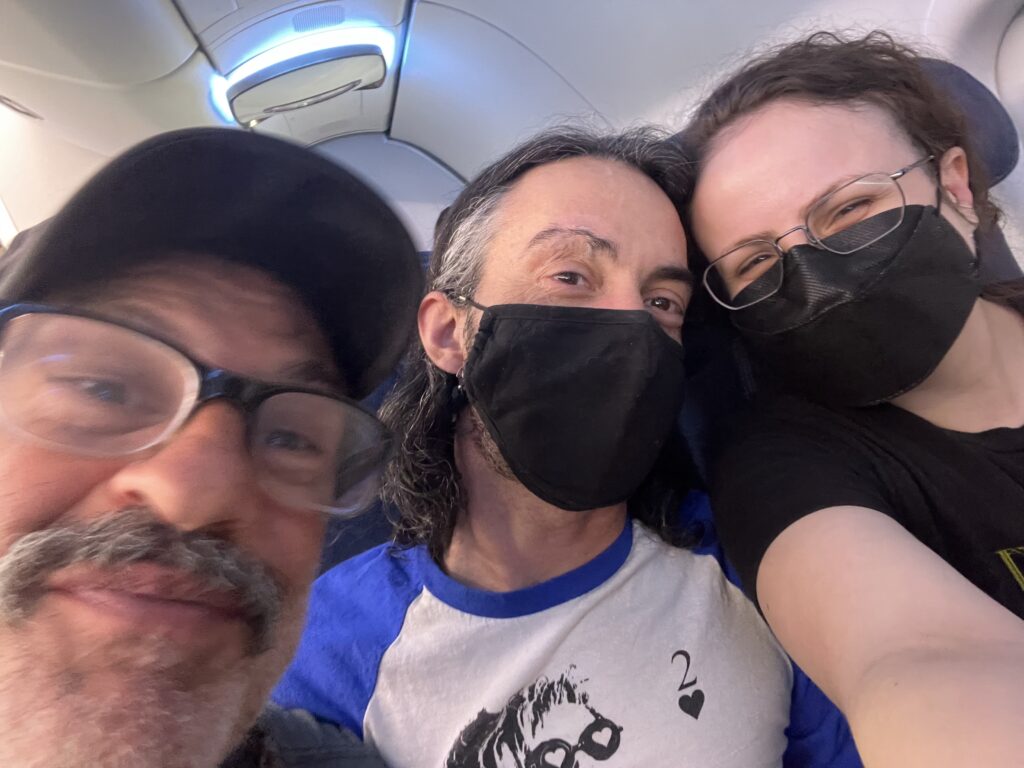 Oblivion Access was well run and they picked us up from the airport and accommodations were ready to go. We were in a day early. The group had to get BBQ right away of course, so we took everyone to Stubb's a block away, because that's about as far as anyone felt like walking in the high heat.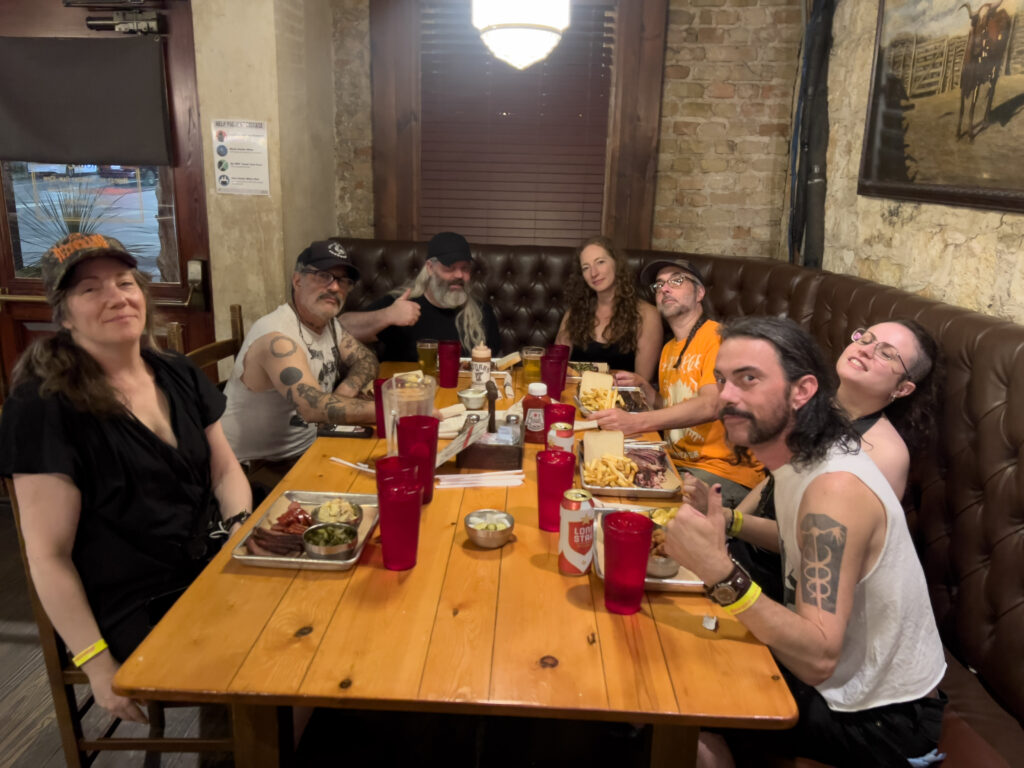 We'd gotten in a little late, so there wasn't too much left to see at the festival, but my girlfriend and I took off to see clipping. absolutely smash it at the Mohawk in Austin and enjoyed a warm evening out drinking with some friends.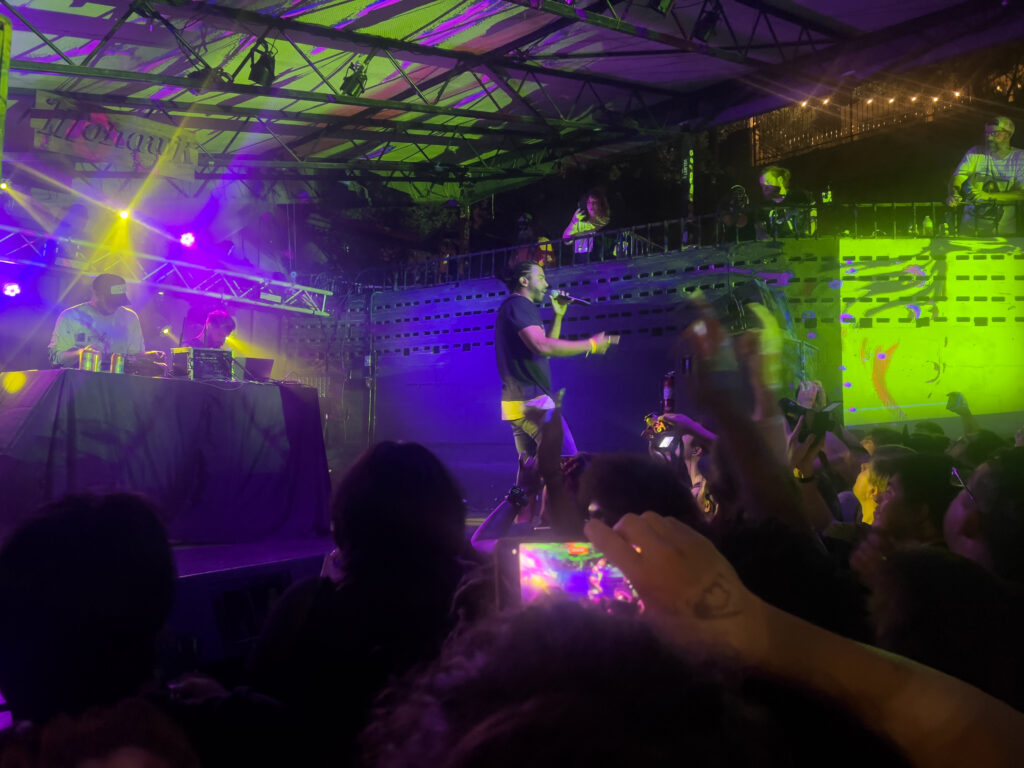 The Ludicra show had previously been booked at the Mohawk, and boy was I glad it had moved. clipping. had been a hot show, but the Ludicra gig was in the Empire Garage, a hybrid indoor / outdoor stage that was much cooler for the people playing on stage. I was very excited that this show we'd ended up agreeing to play was with Godflesh… we'd had no idea. One of my all time favorite bands, and one my first musical obsessions, I first saw them at age 16 open for Skinny Puppy. I'm a huge fan of Broderick and all his many projects.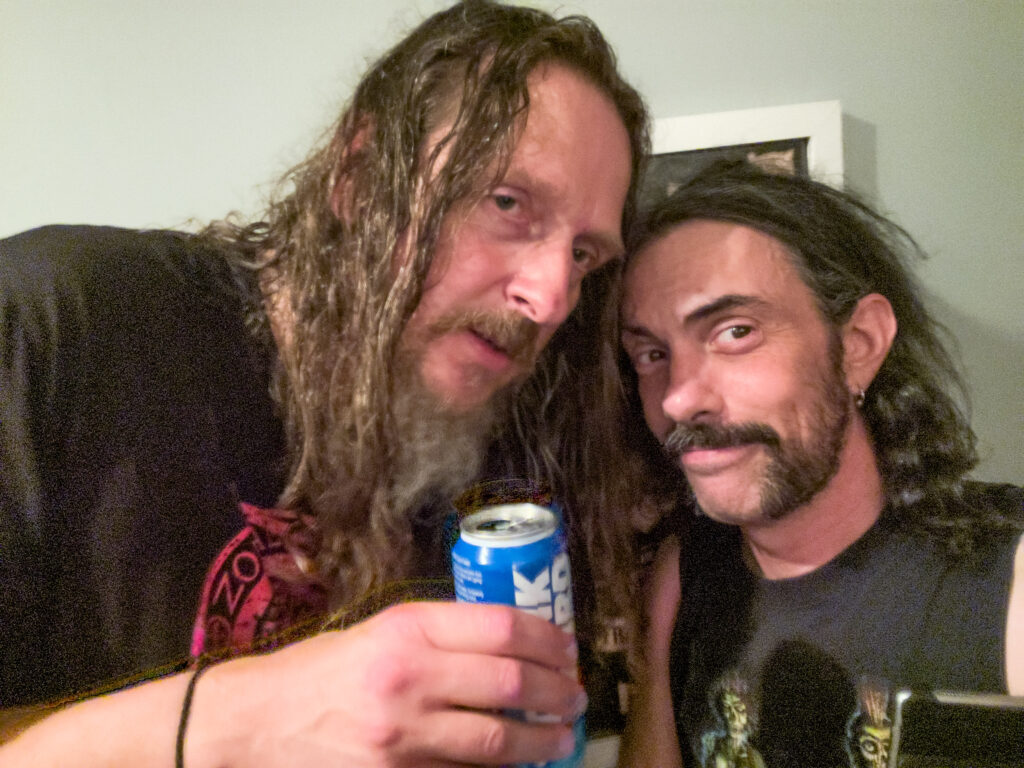 Godflesh had also had luggage lost by the airline… but a lot more than we did. They'd ended having to rent a bunch of gear locally so their soundcheck started late, so ours started late. I was starting to get annoyed during our soundcheck because I forget how little the other members actually play shows on the regular. I tour; a lot. I'm used to dealing with clubs from all over and how to dial in my sound and get monitors in a flash. I was frustrated with people talking over each other or worse, playing over each other talking. Just take turns!!!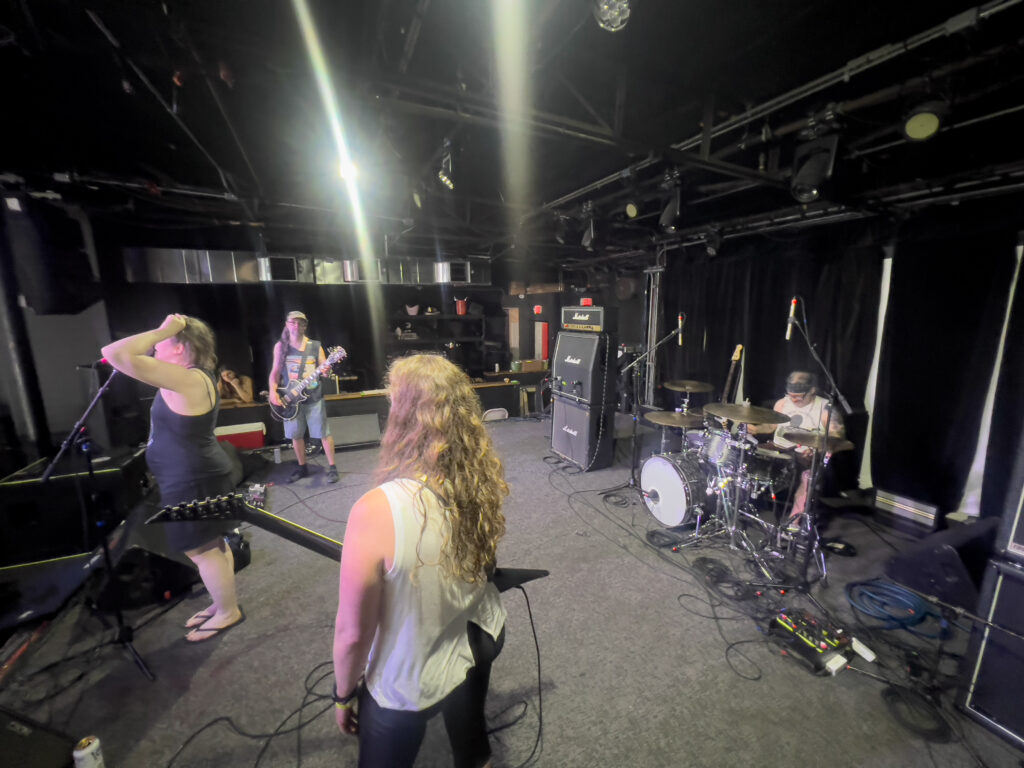 Whatever, we got through it, then it was just waiting for the show to begin after some rest back at the hotel.
I don't remember who the opening band was but they had a whole black metal look and then were kind of annoying backstage and pissed me off later bringing way too many people backstage which fucked shit up for me later when I couldn't even bring a single person back with me to get a water because they pushed their luck with security and people drinking other people's booze and dropping food everywhere etc. Thanks dudes.
Our show began and holy shit… what a fucking show. I ended up so proud of my bandmates. They were tight, enthusiastic, putting on a hell of a rock show. Every show of this reunion run I think I can't see Laurie possibly get more fired up and she proves me wrong. Holy shit, she was standing on subwoofers in front of the crowd, in their face screaming, delivering the goods. John rocked out more than I remember him EVER doing. Aesop and Christy were strong as always. It was a joy.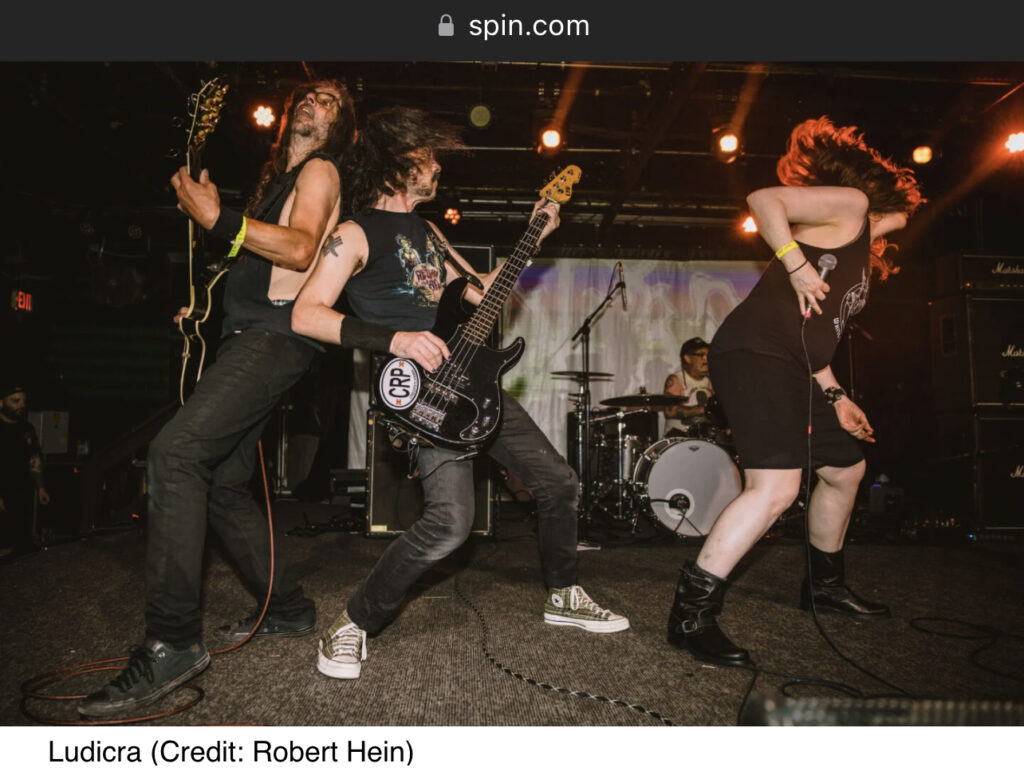 Lots of friends were there, we watched Godflesh, I finally got to cut loose and get drunk. I met my heroes in Godflesh and they were cracking guys, very cool, and as soon as I told them how much their music had meant to me, I blubbered like a baby lol. I guess heat, being buzzed, catharsis… it was all a bit much. The night ended in nothing but fun revelry, however, as all our drunk asses (save Aesop, sober as he is) ended up in the shuttle back to the hotel.
The next morning, most of Ludicra parted ways while my girlfriend and I remained in Austin. We had a smashing couple days in and around town until I had to bid her adieu and then meet up with Exhumed in Dallas, Texas to start our next journey with Venom Inc. and onwards to Japan / Australia. Ludicra's story will continue, and end, after that.