It all started with a simple Twitter conversation…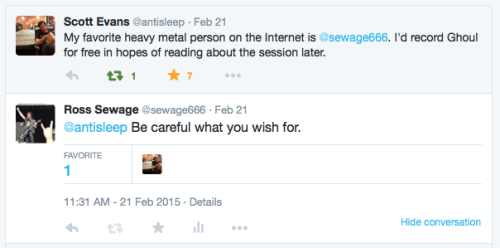 We had been talking about recording somewhere else for awhile now, as we prep our fifth full-length. Scott Evans is an engineer and guitarist who I met when Ludicra played a show with his band, Kowloon Walled City. I liked their heaviness and was impressed that he recorded their excellent material himself. So, I approached my bandmates about giving it a go at Scott's Antisleep Studios for a song we had to record for an upcoming compilation. Things turned out smashingly.
[contextly_sidebar id="ZyFZkGukNAhn7TfaKmc62f0vkAa2g511″]Okay, we didn't record for free. But that's okay, because Scott pulled out all the stops for our one-day session. We agreed to contribute a song to the fellas behind Humans, a comic book published by Image Comics that has been releasing original material by various bands with each issue. A comic about apes riding motorcycles, dealing drugs, and fucking? Yes, sir, count us "in."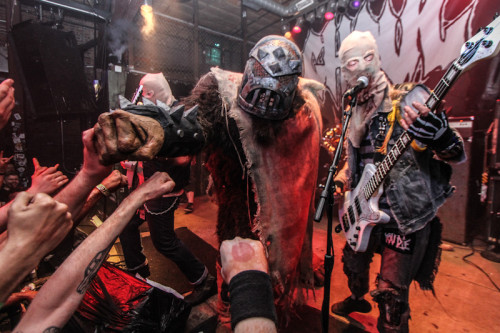 Since our first meeting, Scott and I have been online buddies, conversing from time to time about our music gear addictions. So it was with great pleasure that I walked into his studio the first time and saw what amounted to a museum of cool pedals… or the Guitar Center display of my dreams.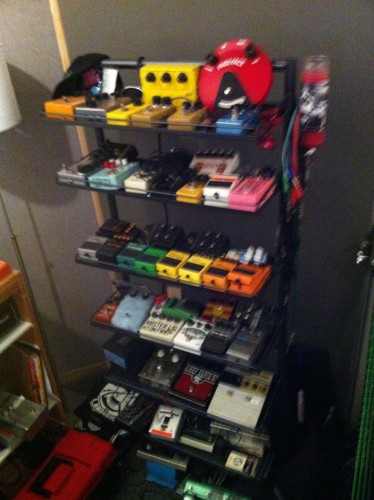 We've had good luck with our Peavey XXXs for guitar tone, but Scott brought the noise. We still amped up through the Peavey and added in Scott's bad ass '78 Marshall JMP for some extra thunder. It sounds multitudes bigger than many of our previous efforts.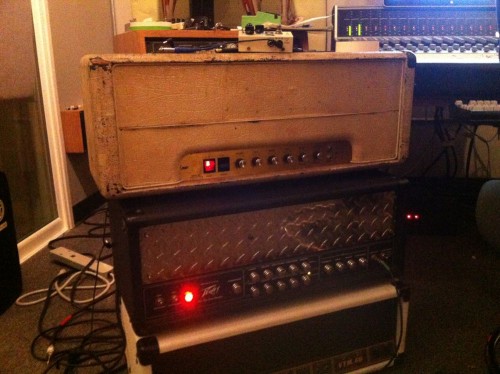 This was Ben's first time recording with us and the lucky duck got to record one of his own tunes. Such is the talent of the man formerly known as the stand-up comedian in Population Reduction. He brought in a single-coil pickup guitar that he put together specifically for one set we played that only had our "surf" material over a year ago. That's attention to detail. We used it again on this song, and switched up to our more metal LTD guitars for some shredding leads and crushing rhythms. Ben killed it in studio and I'm really pumped for the release of his tune, a perfect addition to our oeuvre.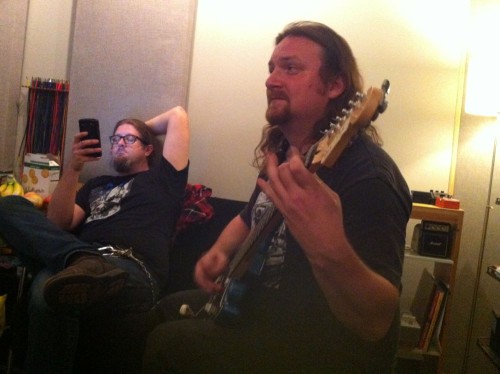 Peijman has recorded with us before and never fails to blow me away. For one, his Vistalite drum set with a 26″ is freakin' LOUD. Sound guys can have a hard time with the resonance, but Scott attacked it like a pro and got it sounding great. I should've taken notes on what microphones he used, because it's probably noteworthy, but I was hungover as fuck and drinking wine. Peijman wasn't hung over and came in top form, playing complicated beats with the precision of a metronome.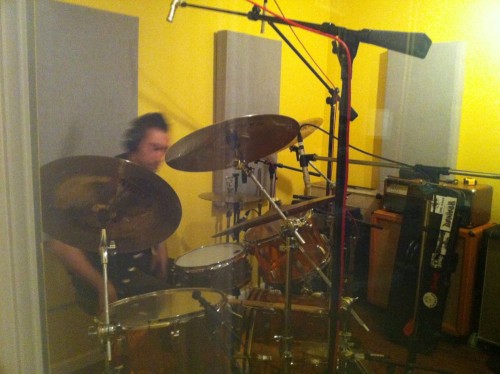 Antisleep is a small studio in Oakland, but it feels very creative in there. To wit, I stumbled upon some weird-ass miniature theremin Scott just had lying around. I plugged it in with no protest, then handed it to Sean. Patiently, Scott waited for Sean to basically learn how to play a theremin and what was added became an absolutely crucial harmony to the song.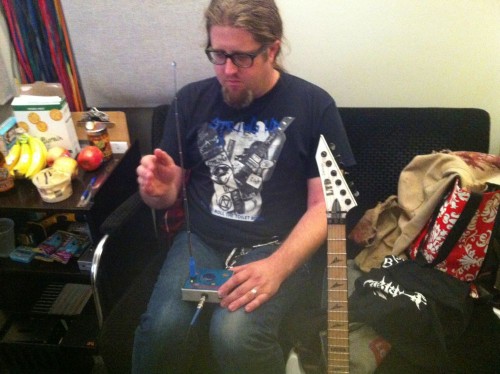 It's actually a really bad ass little device. But good luck finding one, I can't find dick all about actually buying one on the Interwebs. There's about five different company websites and all of 'em are expired. C'est la vie.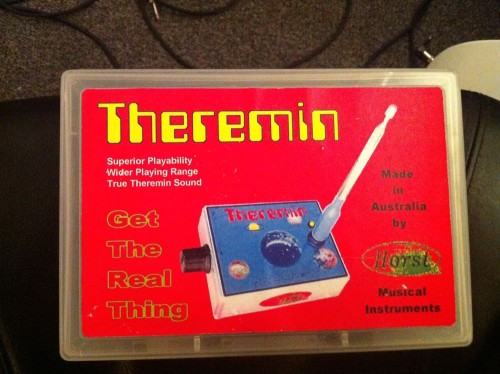 All in all, recording at Antisleep was an imminently positive experience. I'm looking forward to the release of this tune, but it's going to be a few months because of lazy comic book artists. Dammit. In the meantime, I'm also looking forward to going back to Antisleep to bring the noise with Scott.