Maybe you have a guitar cab with just a single input, but you want to be able to switch to 4Ω instead of just the 16Ω it's wired to. Maybe you want to run your speakers in stereo. Maybe you just hate those stupid fucking bullshit plastic Marshall switchable stereo jack plates that constantly break. If any of this applies to you, please consider the Plug and Play jack plate as a replacement.
Full disclosure: I have nothing to disclose. This was bought and I installed it. As far as I can tell, it's made by Amplified Parts, a webstore I use frequently to purchase tubes and parts. This is an all purpose jack plate made of durable metal with no stupid switches that break. Installing one is easy.
My boss and friend wanted to be able to switch from 16Ω to 4Ω easily. He has an old Peavey cabinet that was wired to 16Ω only.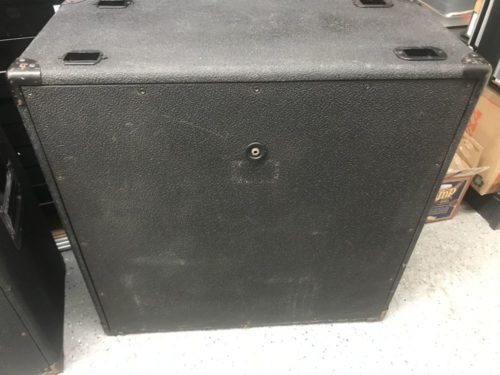 I told him to get the Plug and Play and he did. Then he made me install it. Bosses, yeah? Anyway, the documentation for installation is easily accessible on the product page for the Plug and Play and ready to be printed out. [EDIT: pdf available here as well s-h700_dimensions]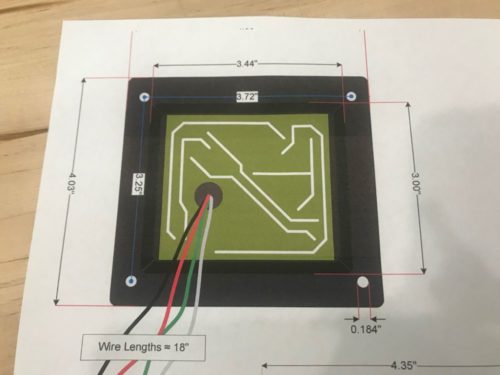 I got a t-square and a ruler and prepared the back panel of the cabinet to be cut to fit the Plug and Play. I used the existing jack hole as the center so I could easily cut into the cover with a jigsaw.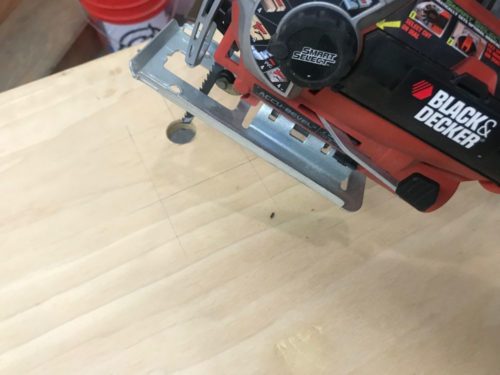 I installed the Plug and Play jack plate with a couple nice screws we had lying around. The Amplified Parts product page for the Plug and Play also includes documents for how to wire up three different speaker set ups [EDIT: also available here s-h700_speaker_z]. The instructions are super easy to follow with color coded wires on the Plug and Play. The wires also have female spade connectors already attached to easily plug onto the speakers. For this cab, I was wiring up four 16Ω speakers.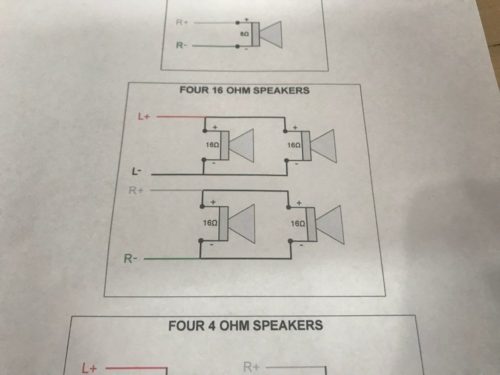 Easy peasy nice and squeezy.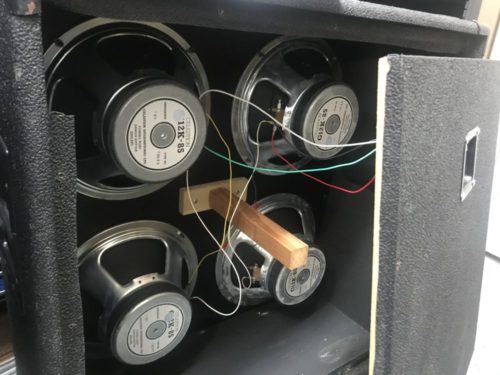 Before plugging in, be sure to check EVERYTHING with a multimeter. The Plug and Play is inexpensive, but your amp is not. I made sure I was getting correct Ω readings for all the plugs. 3.8Ω is right in the zone for a 4Ω jack.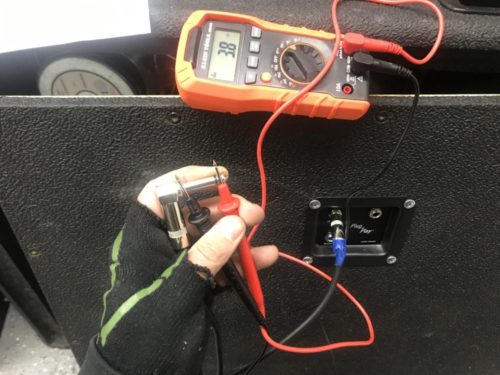 I screwed the back onto the cabinet and it was good to go. I even managed to save the bent-ass aluminum Peavey SN identifier back onto the cabinet that I'd had to pry off. My boss has a more versatile cab and I have a happy boss. Win-win.