Dennis Dread's Entartete Kunts book is out now and it is grand. It's 200 full colour pages of 42 amazing underground artists and fucking cheap at $50 for a hardbound copy from Ajna Press. He recently had a speaking engagement in San Francisco at the little-known-but-super-cool Vortex Room. He asked some of the local artists included in the book to display some art from the book, which included moi, and brought some of his own collection of originals as well. And that's why I got to hold a bad-assed Amebix sword crafted by their vocalist, Rob Miller.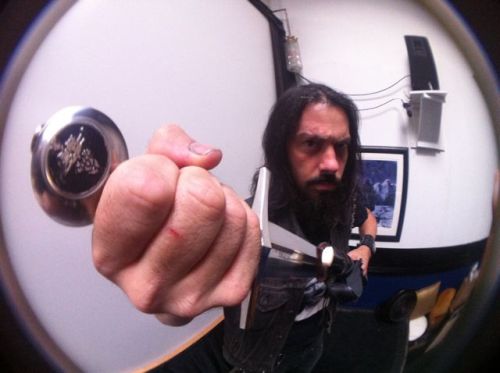 Me and my lady fair showed up early and got to enjoy all the art in appropriate light as Dennis and his partner Meadow unpacked the incredible collection of Dennis' own art as well as his originals from a myriad of underground legends. Dennis has been waging his battle for art for awhile. This night, the Bay Area got to get in on the fight.
It was pretty humbling to see some of the art around us. I mean, how many times have you seen the No Gods No Masters Amebix shirt design clad on some filthy kid? We got to see the original… and it was just about as filthy. Considering how many squats those guys lived in, it is amazing that it actually still exists.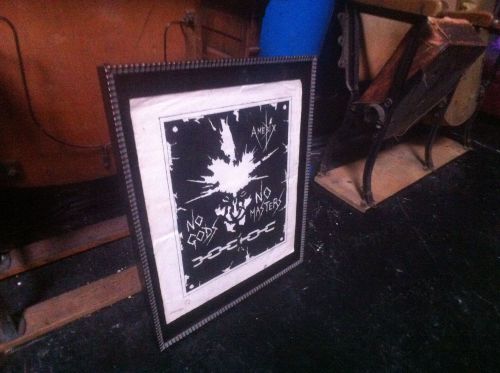 Nick Blinko's art for Rudimentary Peni is pretty mind-numbing on its own, but to see it in person it is even more so. The amount of tiny pen work this guy does has to be seen in person to be believed… and then one can start to get the idea of how deep his madness really is.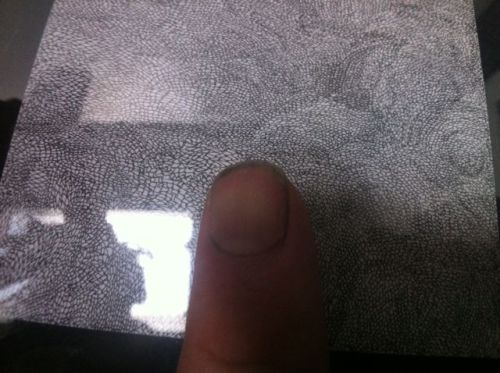 Dennis, Meadow, and San Francisco's very own numbskull and sometime GWAR slave Scott Bryan got busy hanging art. They had just a few hours to make space and display all the grotesqueries.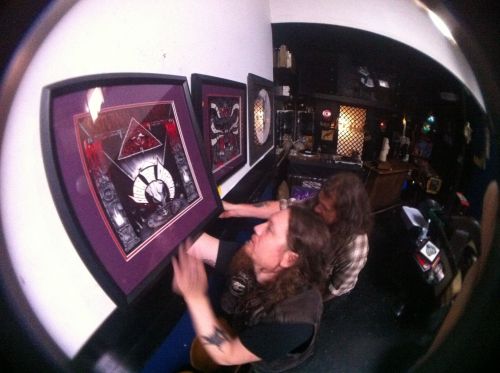 The night arrived and with it the throngs of truly cool people who skipped out on seeing some occult-themed show for something actually KVLT. The Vortex Room filled in with beer drinkers and hellraisers, not oft known for the kind appreciation of art.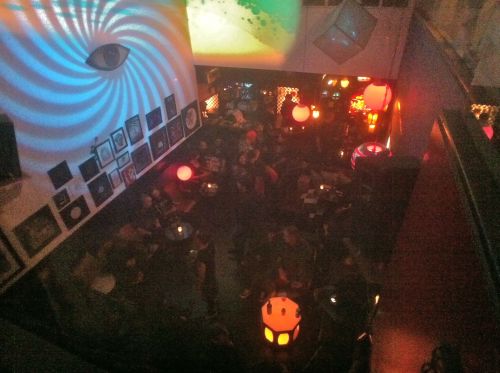 Chris Reifert of Death, Autopsy, and Abscess showed his own work off, along with his usual profound with and love of all things doo doo.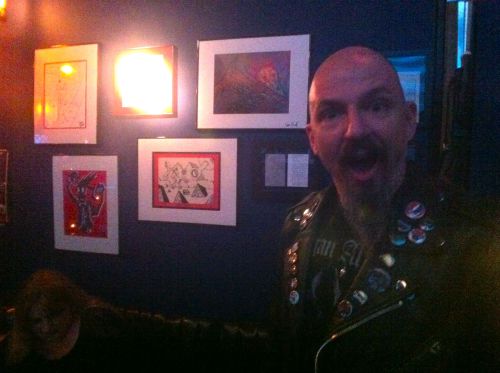 Sean "Digestor" or "Bloodbath" McGrath, depending on what band he's playing in, had an impressive display of black and white ink work that graced a myriad of tee shirts, albums, and seven inch records.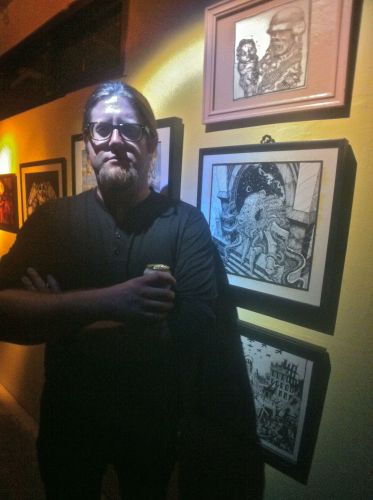 There was also stuff from Dennis himself, Sean Aaberg, Strephon Taylor, Kristian Wåhlin, and Jos A. Smith. Oh yeah, I had a few pieces up, too. And I made some screen prints of those pieces to give away, 'cause I'm fucking nice.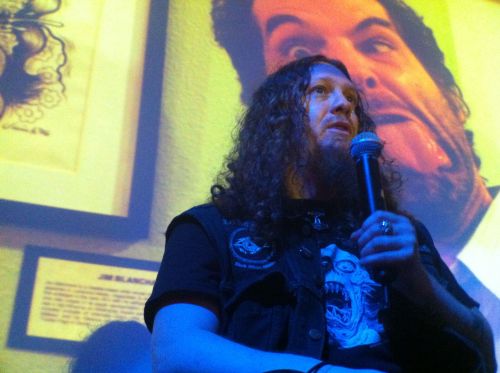 Dennis gave a talk about the book and art in general. He showed some great examples of threads of art from gallery shit to the underground. The man knows his shit. There was also an emphasis given to the work of S. Clay Wilson, legendary underground comics artist, whom Dennis had visited with earlier in the day. Wilson suffered a brain injury and Dennis appeared emotional as he spoke about who the man was and what his work meant to all underground artists. And then… we all drank. A lot. And I drank maybe a wee too much. It's what I do.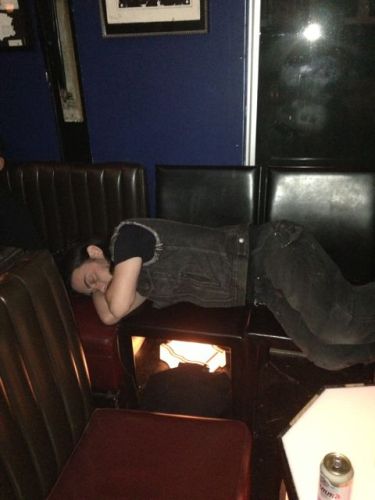 Dennis sold a lot of books and it was a great night at the Vortex Room. Next up, Dennis is going to New York and doing another event at the Saint Vitus Bar on October 5th. You god damned Brooklyn hipsters would be wise to attend. And buy a god damned book.