After being entranced for so many years by some of my favorite space mutants, it could be considered sacrilege to see the men behind the curtain. Ah, fuck it. I'd been on tour with these folks for some time. I'd smelled their poos and farts. There was no more disillusionment to be had. The day after our tour ended, we headed to Richmond, VA (not Antarctica) over to see the real headquarters of GWAR: the Slave Pit.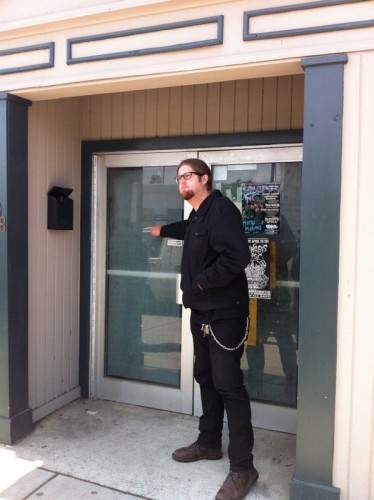 It was an unassuming enough building from the outside. It looked like an little old office or shop of some sort. Now, it is a little fucking shop of horrors full of gorenography!
Bob Gorman meets us and takes us inside. There's certainly some paraphernalia around, like old GWAR flyers and such, but at first glance it's just some messy, bohemian artist-type offices. I guess I should be fair, tour just ended and these poor slackers just unpacked. Upon closer inspection, though, you start seeing noticing all the cool shit. Holy fuck, he's super tiny, but that's definitely the Master!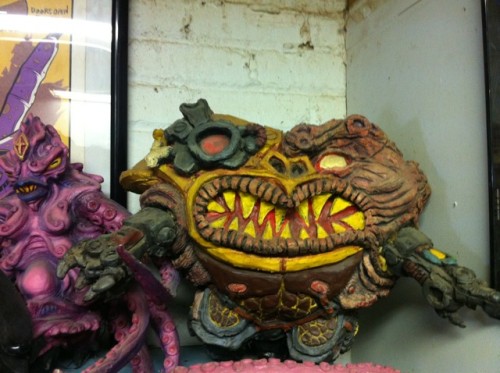 And is that his super tiny arch nemesis, super tiny Cardinal Syn? I wanted to smash them together like Dark Helmet. I wonder if these guys ever do that? Nerds.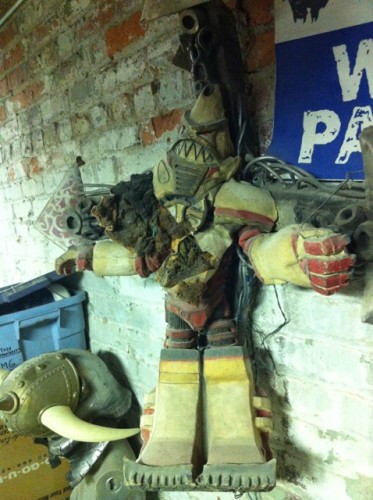 Past the offices, the actual workshop stretches much further. There's several work benches and each has a project on it, the dust only as fresh as the first day of the last tour.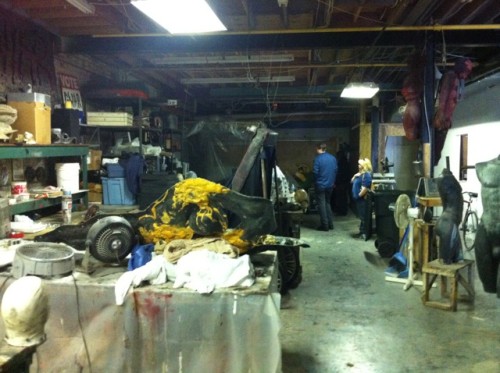 The desks have glass tops, which Bob explains is an easy way for them to sculpt, and on occasion, mold directly on the table top.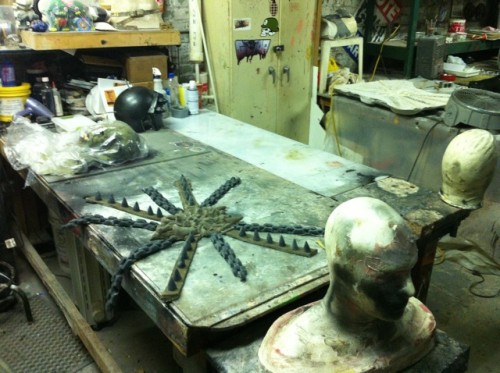 They don't just stick to clay and rubber, though. Things at the Slave Pit get into more sophisticated techniques of molding using fiberglass and silicon. Some things are built on a grand scale. Aside from the work with the Scumdogs, Bob and Matt Maguire also do work building costumes and props for haunted houses and many other productions.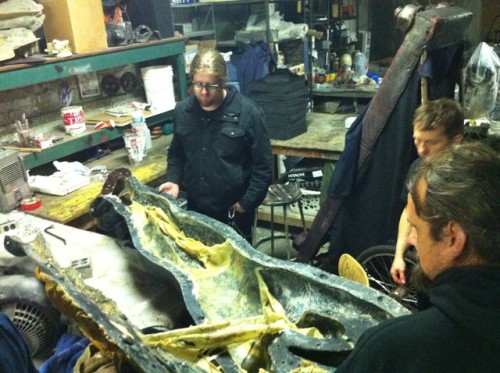 Further in, there's more rooms that are mostly used for storage. For me this was a journey into Antarctic historical records. There was Cardinal Syn costumes, old Oderus armor, the ORIGINAL fabric-skinned Gor Gor, and everyone's favorite: the Master's giant butt.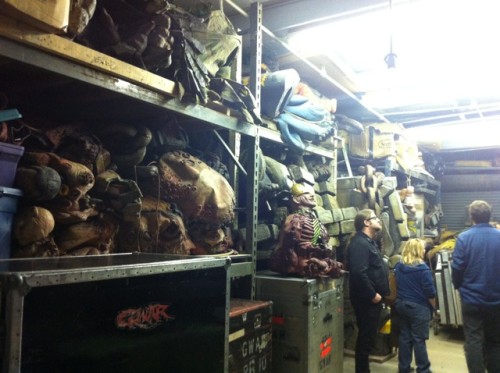 Bob was nice enough to give us tips about molding and building. Sean has done the bulk of our building, using a method of latex-mâché. Bob showed us how they built their items with a few more layers, building foam structures, applying latex, cheese cloth and latex, latex, and even painting with latex. This results in all of their items being as durable as possible for nightly abuse unlike any other prop or costume gets in a place like a haunted house. Nearly 30 years of throwing a war party has taught them a thing or three. It's impressive to say the least.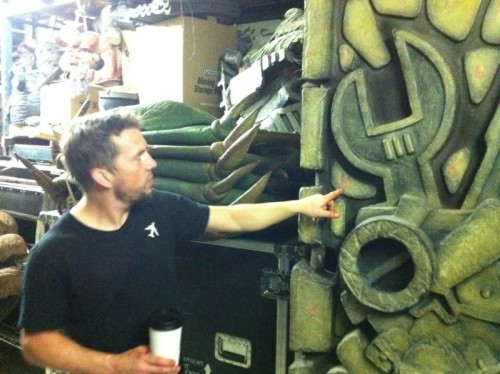 Beyond the props and the gore, there is also the music. Quite a bit of the Slave Pit is dedicated to this endeavor. First, the din of a local band accompanied our entire visit as the Pit houses at least four jam spaces for rent. Second, there's GWAR's actual practice room. I'm not gonna lie, it was a lot smaller than I expected. It beggars belief that all their spikes and armor could fit in here while playing. They must make certain accommodations for practice days.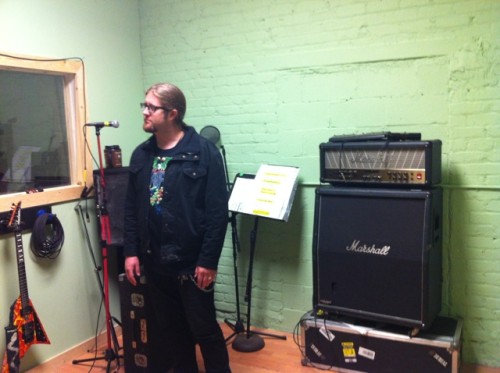 The space has a control room full of professional recording equipment. Most practice sessions are recorded by tech Gibby for future scrutiny. While it might make travel a bit more crowded, it must be nice to have such a large and excellent crew. Here I thought we were sophisticated because I have an iPhone and Sean bought a digital recorder.
The visit was super informative and exciting. Bob was a gracious host and nice enough to help us learn all the things we've been doing so terribly, terribly wrong. For me, personally, it was a thrill to see the HQ of one of the most creative and sick bands in the history of rock 'n' roll. It doesn't get any more D.I.Y. than this.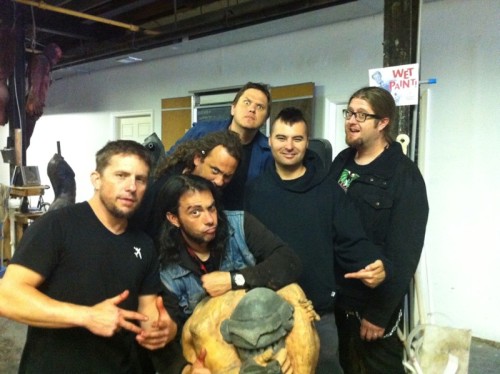 Behind every good Scumdog, there's a buncha dudes building some awesome shit. Check out the links below to see more about some of the men behind the curtain:
Bob Gorman: http://bobgorman.com/
Matt Maguire: http://www.mattmaguire.com/
Slave Pit Inc.: http://www.slavepitinc.com/