HOLY FUCKING SHIT AM I DRUNK!!!!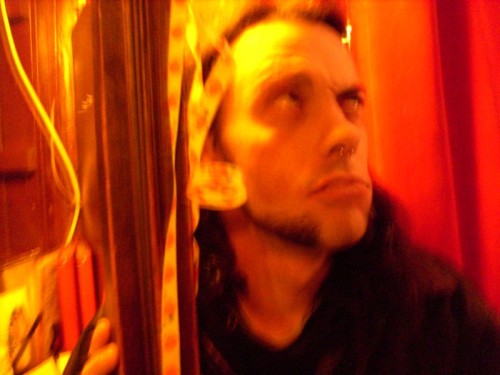 damn, napalm death is on stage now and am I ever fucked up. I couldn't help it. We only played in front of maybe 20 people,, but I swear, those 20 people bought me shots.
we drove 20 hours to join this tour, maybe more since Sean had to slow down iin the slushy snowy areas. Anyway, we got here, we rocked as hard as we could, and now Napalm is on stage. From what I gather, this tour isn't going the best it could. That's cause they asked Impaled to join. We're bad luck. That was a bad idea. Oh well, we profit!
I fucked my finger up at another show. The cold makes it hurt. Damn,t his sucks. Time to trooper on!
my work doesn't even know I'm gone proper. My last day was spent settin up shit like I was there, just to pretend. Oh well, fuck that place, whatever, I've done them as best I c ould.
Holy shit, is that Sean headbanging to Napalm? Him headbanging is a rare occruence. Wow. Hey…
The Portland show got moved to the Hawthorne theater and it loooks like we're also playing orangevale / Sacramento… who knew? Cool… see ya! Holy shit am I fucked. Not many people, but bless their open wallets for shots. JASON! You're driving!!!!!!