Continued from Weapons of Mosh Destruction 3-D: Part 1: The Beginining
We traveled from Memphis onto New Orleans. Siberia is an awesome punk club, but the way the stage is configured negated a bit of our show. That's okay, this crusty-laden crowd is always friendly to us and the show was another rager. Once again, I think these fans were cleaner after we showered them with fake blood than when they came in.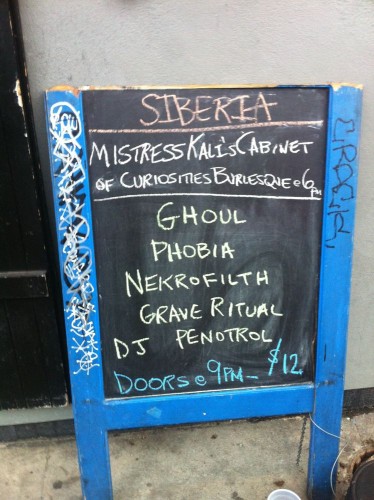 A big fear we'd had during the first half of tour was the massive rainstorms coming into Texas. As we headed there, we were promised by the meteorologists that we would be getting the few dry days Texas had in weeks. What they didn't mention was the horrible humidity that would be killing us as we loaded into Houston's own Fitzgerald's Theater. Are we California wimps? Surely. Does it suck to load in a full stage show up stairs in sweltering heat and 100% humidity? Surely.
Continue reading "Weapons of Mosh Destruction 3-D: Part 2: The Enndining" →