It's been awhile since I've written anything, but I've been heaps busy. Though I'm forlorn to have starved the masses of my keen intellect and barbed wit, it's been a necessary evil to hurl forward with a veritable slew of projects. Prepping for my wedding, a string of album layouts, recording, art… this website is but one of those projects.
No longer bound by Google ("do no evil, unless the NSA or the Chinese ask you to"), I've moved doktorsewage.com entirely onto a private server. I've rolled up my sleeves and gotten my itty bitty typing fingers dirty in the guts of WordPress, the amazing free and open source platform for building websites and blogs. Thank Bejebus, because I'm sick of hard coding html while I should be making art. Instead, now I can sift through CSS. A lateral move, really, except for the final result is far more satisfying.
The most important bit was getting my all my old files outta blogger. There is an export function in blogger which gives you a pretty much useless file that is made to be a back up on your own computer.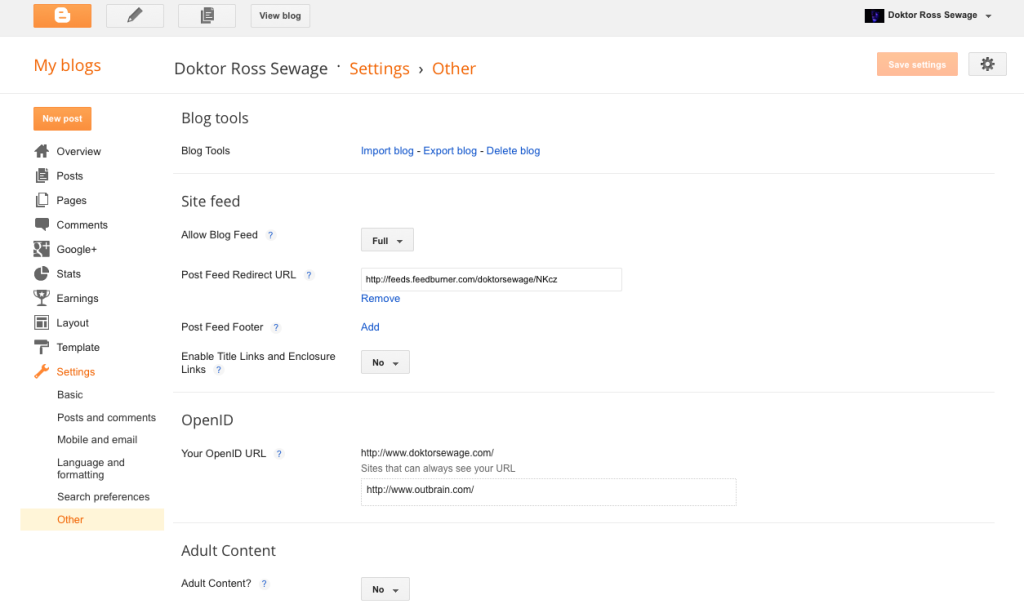 Blogger puts all of your hard work into a .xml file, and you realize all your thoughts, photos, instructions, and everything else you've slaved countless hours on fits into a file half the size of Justin Bieber mp3.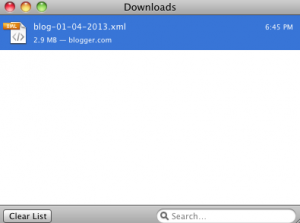 So what to do with this file? WordPress won't accept it. It needs to be converted, and as far as I know, there's one place to do that. Blogger2wordpress is an aptly named free online program. Ya go there, and they do the rest.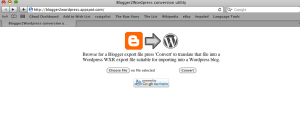 At this point, one can either upload a copy of wordpress via ftp and run their own blogging platform, as I've done, or open a free account at wordpress.com. You can import the blog .xml very easily via the import tab on the main menu. It's simple and you're free from having your blog used as free content to promote Google Glass.
Alack and alas, Sewage 2.0 is not perfect, but I'm not a programmer by trade. I don't want to spend the rest of my life sifting code when there's music, art, and writing to do. Though if is filled with content, I've much left to add. Here it is anyway, with an improved shop, better blogging platform, lots of fun widgets, with the same degree of total bullshit from moi.