I'm too old for this shit. The Sean Band, in all our covert costume glory, is going on tour with Gwar.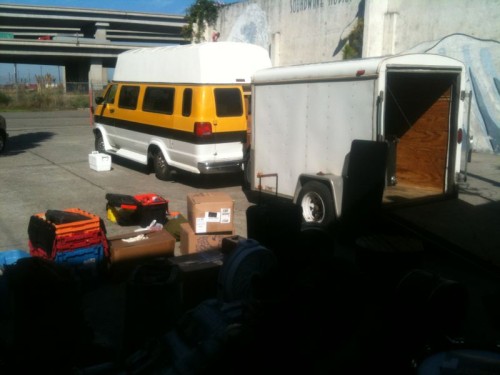 First day of tour, and stuff is already fucking up. I've already had to sew a bunch of masks all night, then it was time for my DIY road case in the morn (more on that in a future post). Forget packing, paying bills, etc. The show must go on! At least, someday.
I'd planned a whole post about trailers. Considering this was the day mine failed, why not now.
I've got a nice 5×8′ trailer. If you need more than that space in a trailer, you're either in the London Philharmonic, a dick, or Gwar. I've fit more than one band's gear in my trailer on the Impaled "War on Everything" tour. Ludicra and Hammers of Misfortunes' gear fit, including a Hammond Organ and Leslie rotating speaker, on our tour in 2k9. It's a lot of room, really.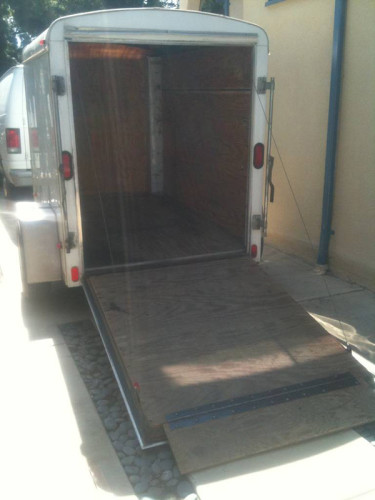 I like it mostly because of the ramp. I'd been worried about it on purchase because of parking. After doing a WITTR tour with a trailer without a ramp, I realized what a back saver it really is.
I acquired the trailer from some failed pop punk rocker from Minnesota. This was fine, except he lived near the Great Lakes, and the trailer had rusted. The first time it needed a tire change, Mighty Max from Hammers of Misfortune ripped the rotted bolt right from the wheel. We left a day late, after getting all the bolts redone. Also, after the first three days owning it, I completely bent the fixed trailer jack on a bad driveway. I replaced it with a swivel drop trailer that was welded on. Much better.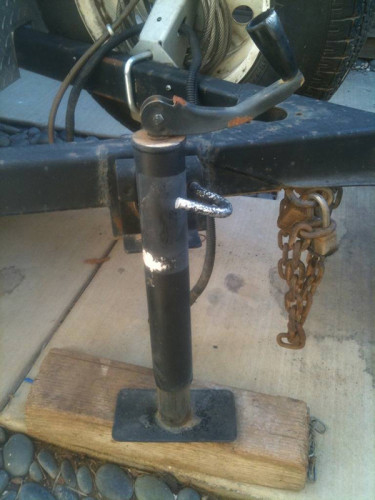 I also added a spare tire mount to the tongue, but I plan on putting it on the trailer body eventually because it blocks the back door. Also, can't forget the Masterlock trailer lock kit.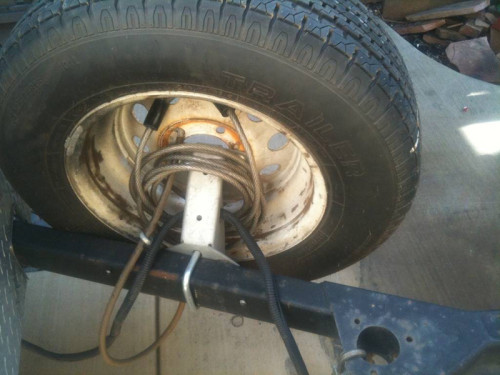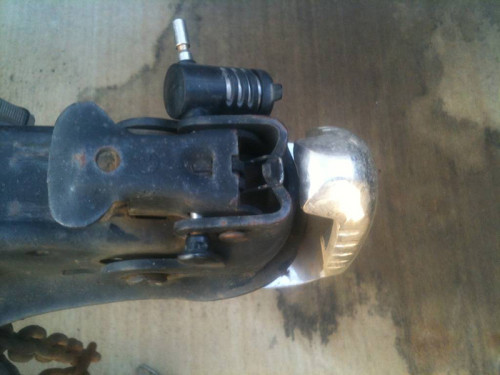 Finally, the circular Master Lock Hidden Shackle lock. It's nigh impossible to break into one of these.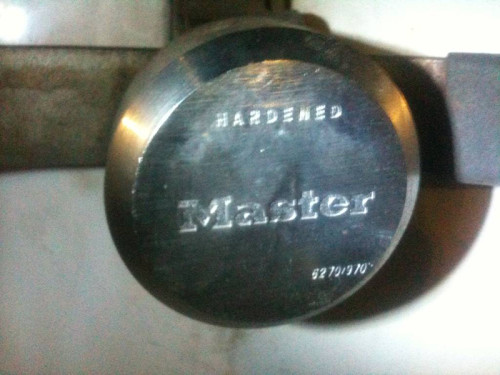 Alaric found out how good these locks work when they borrowed my trailer and broke the key off one in one of these. The locksmith had to jigsaw the entire thing in half. Sparks and dollar bills flew.
Everything seemed ready for the Sean Band… I had replaced a fender and running lights from previous tour injuries a week before we'd left. Lotsa 1/4″ self-tapping bolts and wire crimping. Everything seemed fine.
When we hooked up our friend Erica's van that were renting, it was not fine. The lights barely worked and the signals were reversed. The day we are supposed to be leaving for Denver and tour, I spend approximately 12 hours tearing apart the trailer, checking the wiring, drinking a bottle of wine, and eventually replacing it all with new wiring from O'Reilly Auto.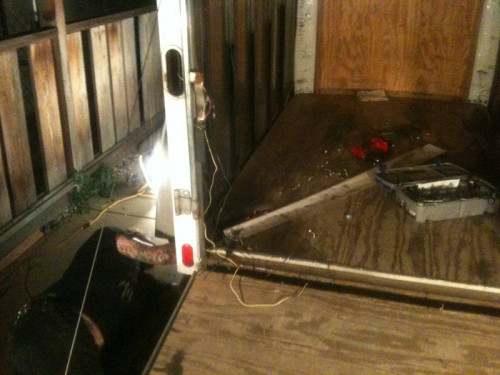 Sad part is, now I think it MAY have just been a loose ground on the old wiring from the power connector. Oh, THAT'S what that loose white wire is. No big deal, we'll just be leaving 24 hours late and my body aches all over.
The next day we wake up early and Dino makes us all breakfast sammers. We go to load up (finally) and pull out all the gear and costumes and… holy shit. This is a LOT of stuff.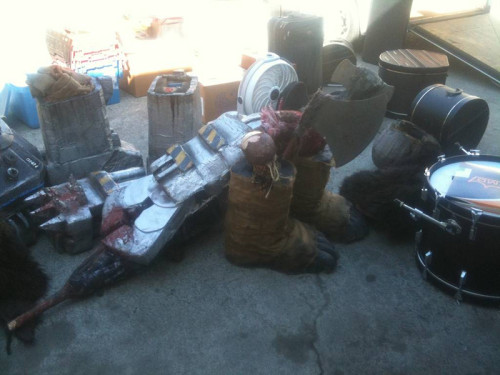 We are prepped with a gazillion shirts weighing down the back of the van. The trailer is full, front to back and top to bottom, with gear, shirts, monster fur and foam robot costume gear. We think we are good, until the trailer spare bottoms out on a speed bump. 11am, 24 hours late, we are STILL in Oakland, and we have one more trailer thing to fix.
I ended up back at O'Reilly Auto for a new ball mount. Normally they dip down, but we took it to local Uhaul dealer, Precision Auto, and they reversed the ball. Now our van is totally slammed in the back, but the trailer is riding fine.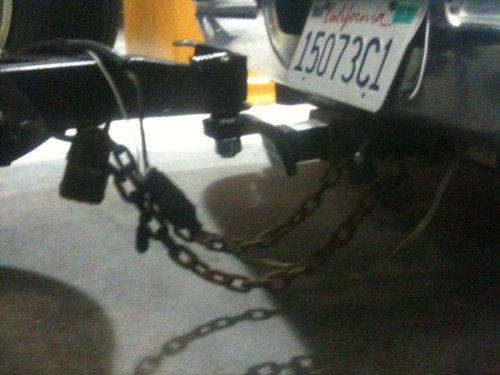 Finally we are on the road. Oh wait, Dan calls it, I forgot my passport. Back to Casa de Sewage, and NOW we are on the road. Quite the inauspicious beginning for our first full month together on the road. AND we found Gwar has our load in scheduled for noon everyday, as I'd suspected they might. Why? So we can be made to look exhausted from driving all night for a month. It's okay, we'll be wearing bloodied hoods and making lots of these: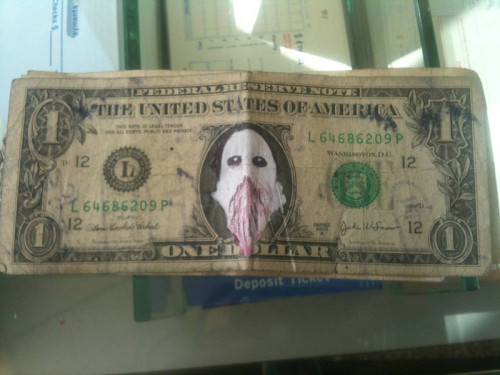 Being that we are currently passing through Nevada, we could double it. It's been a long coupla days…