Secret Serpents is a collective of a few people running an indie label, and more importantly for this journal entry, they make gig poster series for bands. They are regular clients at my day job, Monolith Press. They organize the artists (never an easy task) and pair them to a musical live performance to create beautiful screen-prints that make a unique piece of memorabilia for a fan of any musical group. It's oh so vogue these days, and thank God for that or I wouldn't have a paycheck.
Well… I've done posters for my own bands in the off hours at work, but not much for anyone else. I was stoked last February when Justin from Secret Serpents not only gave that schlub printing his posters a break, but asked me to do a poster for one of my all time faves, the Swans! That went well enough. The band's copies of the poster sold out, though I still have my copies for sale. Now I might occasionaly get asked to do more, and when Justin sent out an email asking who was interested in doing a poster for an upcoming Melvins series, I jumped at it. Are you kidding? A poster for ANOTHER one of my favorite bands ever? So what if I was about to go on tour and would come back with only 2 weeks to draw and print this!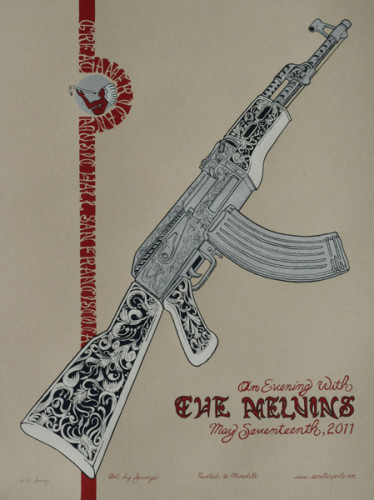 Okay, that was probably dumb, but after some long, cursed nights, I did finish it in the nick o' time.
I've seen a lot of Melvins posters that play up the wackiness if the band, but me being me, I wanted to try something different, and likely, unliked. To me, the Melvins were and are a revolutionary band. To embody that, I chose a Kalashnikov, the AK-47, the weapon of revolution. Invented in 1949, 75 million of these things have been made and are reliable, cheap, and easy to use. The peoples' assault rifle.
I'd been printing some of Jason Munn's work, and I think that affected me. His work consists of bold, minimalist design and that's what I wanted. The gun was gonna be the star of the show.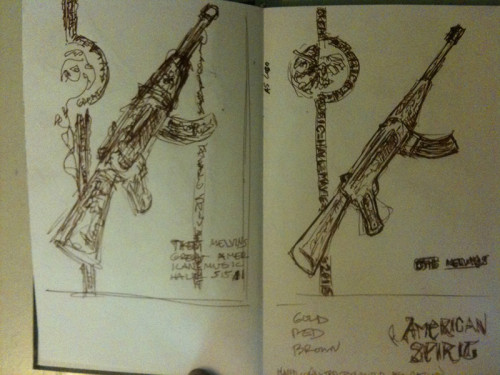 Being that this show was at the Great American Music Hall, I also wanted to put an American spin on it, what with our own love of firearms and particularly assault rifles. Turning history on it's head, I imagined an AK as if it had been manufactured in the old west, with ivory handles and filigree all over it.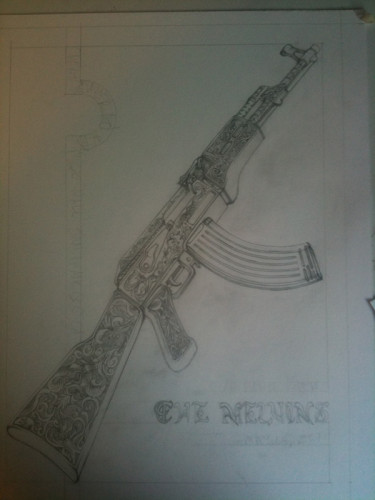 I happened to be rolling American Spirit tobacco at the time I was sketching (in a tour van in Europe), and decided to include the American Indian chief in the package, because nothing says American spirit like exploiting the image of a people who were systematically slaughtered and run off their land.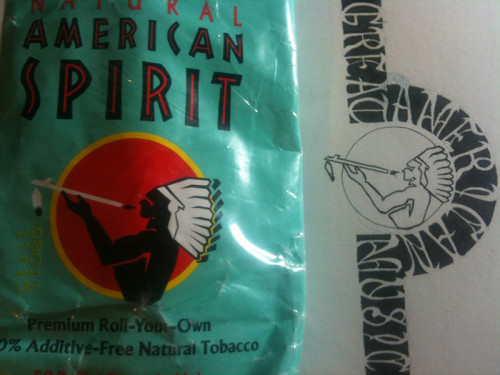 I ran the job two days before the show at Monolith Press, my place of employ. We have a big automatic press of Italian origin. It runs on hydraulics, and fairly rules.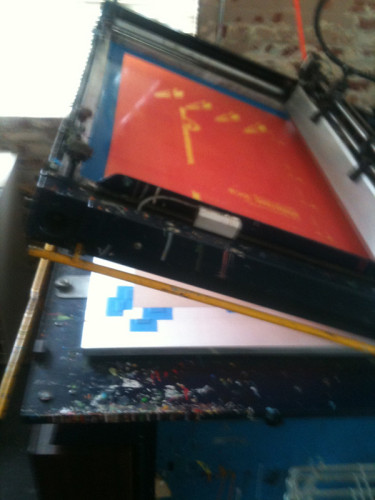 The final print ended up four colors, and was run on the same light brown paper I always use. I mixed up a silver ink using thick powder from Douglas and Sturges to really make the metal shine. I also used a pearlescent highlight powder in the whitish color to give that a bit of a sheen, as well. Nasty stuff if you breathe it in, but it looks sweet like Pride day if you get it all over yer face.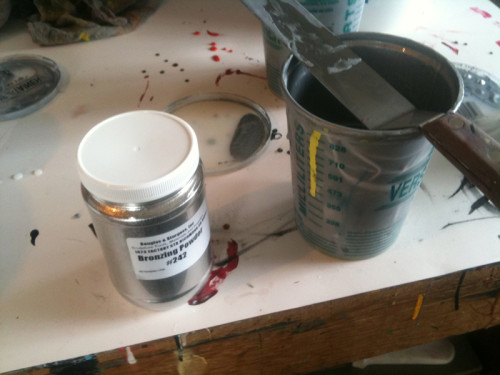 For the text, I've been working with a nouveau style font I've been kind of concocting myself and using on all my posters. I'm not really comfortable doing psychadelic fonts, having never done enough drugs, and it's way too easy for a metal guy like myself to fall prey to using ye olde English.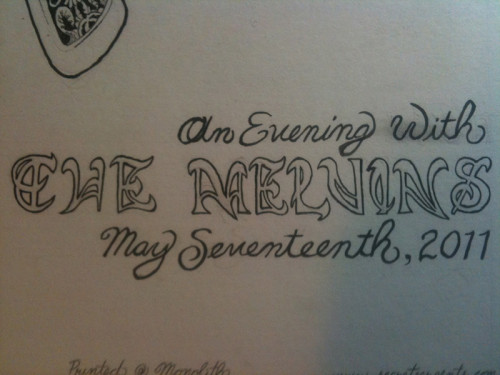 The final poster came out to my satisfaction, though I wish I'd had more time with the line work. Oh well, these shits gotta get to the show and get signed by the Melvins!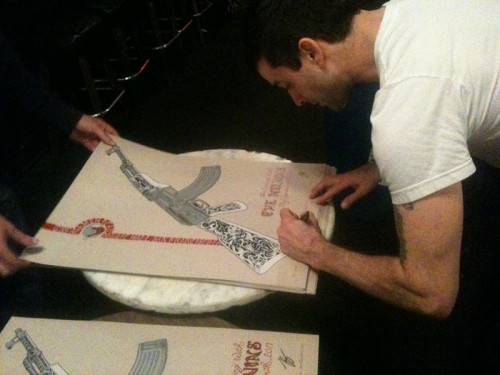 I came for soundcheck and saw King Buzzo signing my posters. I have to admit I turned a bit fan boy and was too nervous to talk to him. Dork!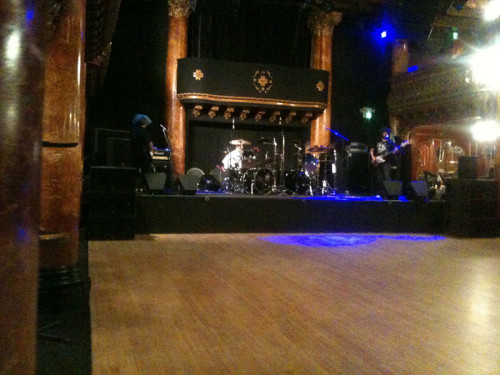 At least I knew Dale had some friends in common with me, so I had some "in" to talking with him. Even though I felt like a lame-o, I still got this sweet pic with one of my favorite drummers ever.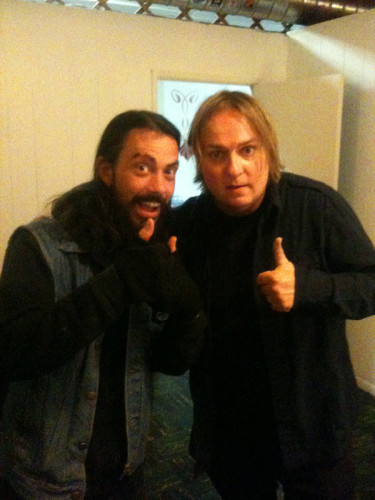 The show was AMAZING. Could it be any less?! They churned out Bullhead and Stoner Witch in their entireties, and I sat there smiling and rocking out. Nice. I also noticed the band's copies of the posters sold the f out. My fragile little ego felt pretty good about that. Now, my copies are for sale in the store on this site, so fucking go buy one, already!