[Originally published in the August 2014 issue of Bulldozer Magazine]
Back in the '90s, I went to a Good Guy's Electronics store. I was looking for a new record player as my old one had broken. I couldn't find any, so I asked the salesman for help. "You want a what?" We found a floor model and it was literally the last record player they had. I tried to explain that some people still listened to records. If I didn't have a record player, how could I listen to "Welcome to my Bone Yard" by Impetigo over and over? The salesman didn't care. He thought I was an idiot for wanting to hold onto my vinyl. I thought he was an idiot for never having known the majesty of Ultimo Mondo Cannibale.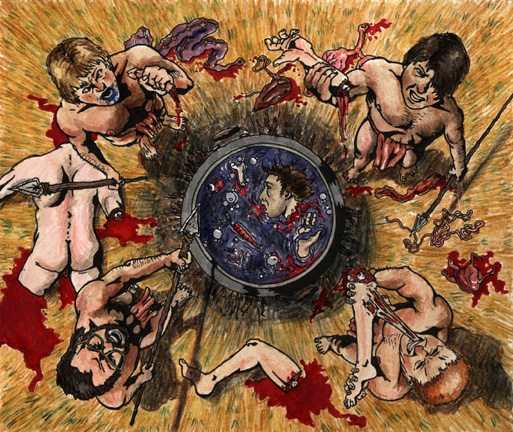 Believe it or not, there was a time when you had to explain what a vinyl record was at a show. "Are you guys selling calendars or something?" No, little one, this gigantic thing plays music. But now records are back. I watched as they climbed back into the awareness of folks' minds as a collectible item while the ubiquity of iPods and digital files collapsed the music industry into a whimpering baby without its binky.
Continue reading "I Love Analog: Confessions of an Asshole" →