Creepsylvania ISP
Incoming RSS archive
Src_Transmission: z3r0
user: Grand_Basilisk
Hear your leader, cult minions! The salvaged homunculus dubbed "Killbot" by it's brilliant, handsome, and departed inventor the Ghoul Hunter, is in need of an upgrade to continue it's mission… kill Ghoul!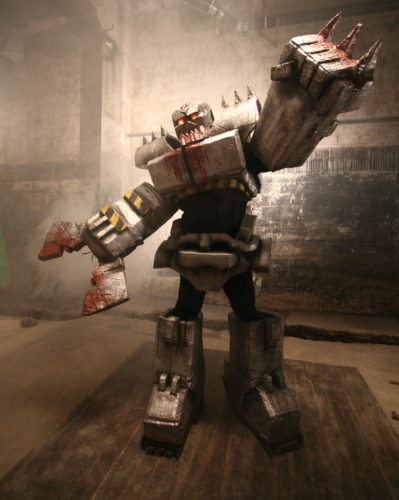 Yes, the mechanized cyborg was rebuilt from the remains found at the ruins of the Ghoul Hunter's castle following it's first battle with Ghoul. Our cult scientists added chain guns, pneumatic claw, titanium-steel armor, and the brain of the most power-hungry bastard and anti-Semitic jerk in history… Walt Disney! With this power, Killbot defeated Ghoul and their pig-faced pathetic piece of shit lackey. But Ghoul escaped back to their accursed catacombs.