Knoxville was a blast. Our friends Andy and Emily from Argentum Astrum really hooked us up with a cool warehouse spot to play along with some excellent non-pizza type food.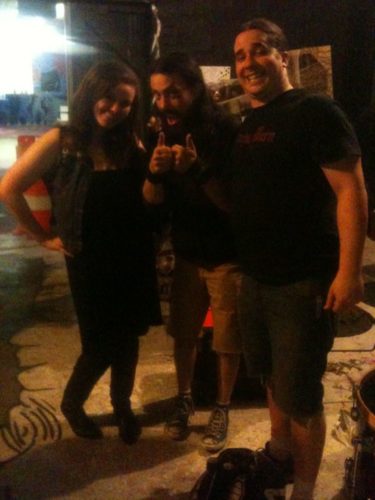 The venue itself was in an old storage facility and called Fireproof Gallery. It hopefully was, because while we played the entire floor was littered ankle deep with crumpled up pieces of paper. At one point, someone set them on fire. Good decision, what with only one exit. The crowd did their best to shut us down by moshing on top of pedals and such. But if life hasn't destroyed us by now, these tigers don't stand a chance.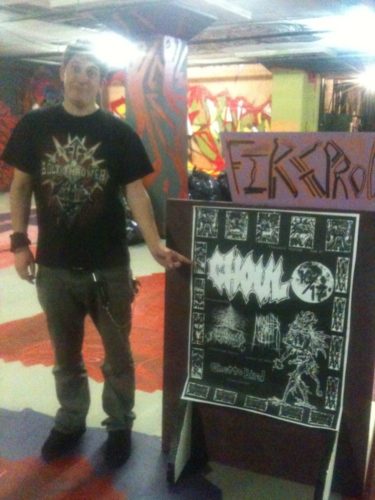 We drove all night to meet up with Gwar after Mr. Somese rustled us up some spaghet on his camping stove. When we finally showed up in Charlotte to meet Gwar, slave extraordinary Bob Gorman informed us we wouldn't be needed until more like 4. Thank fucking God, we won't be loading in at noon the entire tour. Time to celebrate that and Merch King Povey's birthday.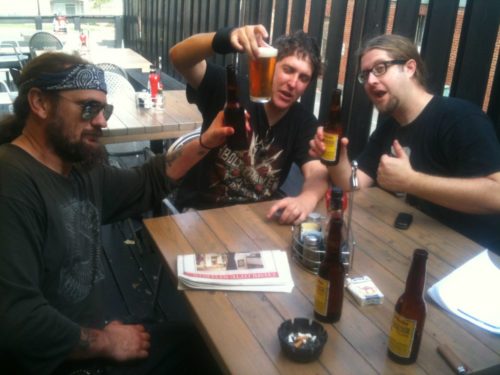 We had an okay show at Amo's, though we decided our set definitely needed to be changed. To much mid pace, not enough thrash. We also have to load out immediately each night to make room for Gwar. That's a little hard, but even harder when Charlotte decides we need a torrential downpour to help lubricate our load out. Good thing I demanded road cases for as much of our gear as possible.
Dino didn't even want to bring drum cases. I demanded it. Square guitar cases are also preferred when I'm packing. And for the first time, we got amp cases. One is an SKB, one is the case I bought in Denver, and mine is one I pieced together myself.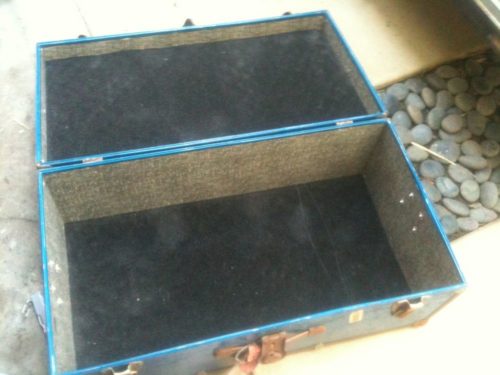 Two days before tour, I again found myself at Urban Ore, local Bay Area salvage store, looking for something. What I found was two old steamer trunks. Perfect.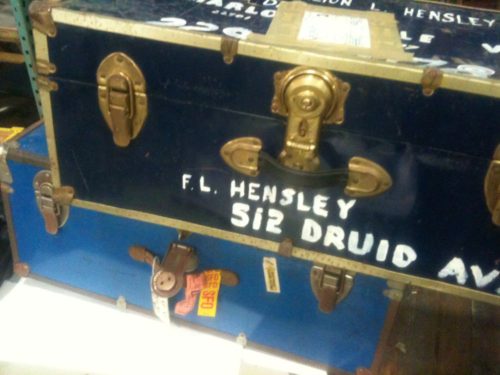 I bought some trunk case handles from Home Depot along with some 3/16″ pop rivets of different sizes.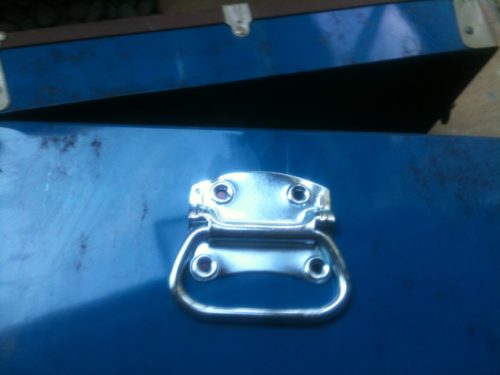 I marked the holes and drilled the case. Pop riveting is my new obsession, so I got to work happily. I added washers, because the wood in these cases is rather thin.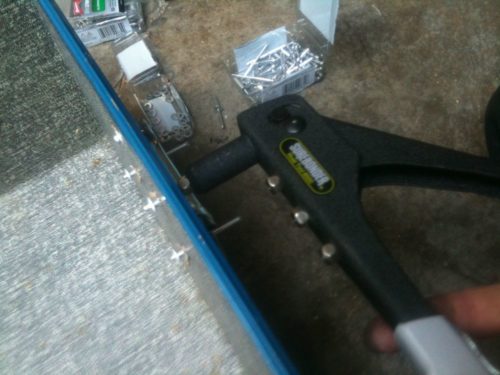 I bought 1/2″ polyethylene foam, the standard foam for road cases, from local supplier Bay Rubber. No jokes, please. This was the most expensive purchase for the project. I had to cut the pieces in multiple and glue them together to make the walls thick enough to fit the case snugly. Another option would've been to use a cheaper foam on the outer layer and one layer of polyethylene for the inner layer.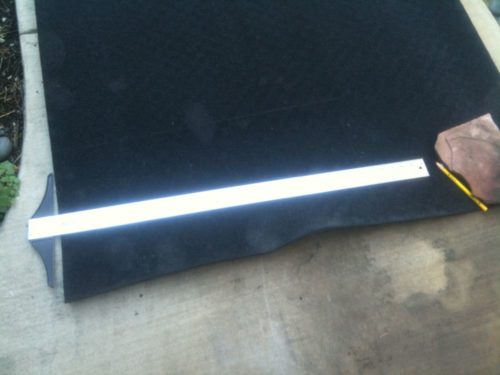 I used 3M 90 spray adhesive to put the layers together and then line the case. I did two layers for the sides and bottom, one for the top, and three for the back and front. I also cut a bit of foam and wrapped it around the handles with some duct tape so it would be more comfortable to hold.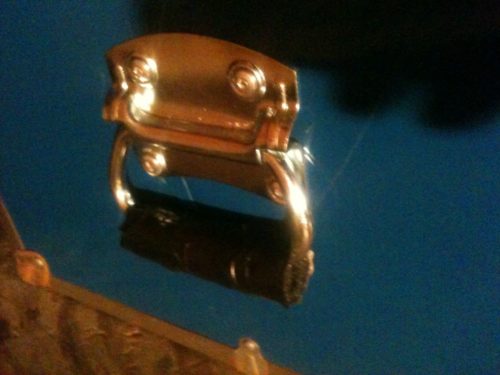 All the riveting, cutting, and gluing was done about an hour before we were suppose to leave for tour. I was so proud, checking the lid latching over and over again… and then the rusted hinges broke. FUCK! I panicked, and then found some fence hinges on my workbench. They were curved, so I bent those back to a straight shape with my vice. A couple quick pop rivets and I had new hinges.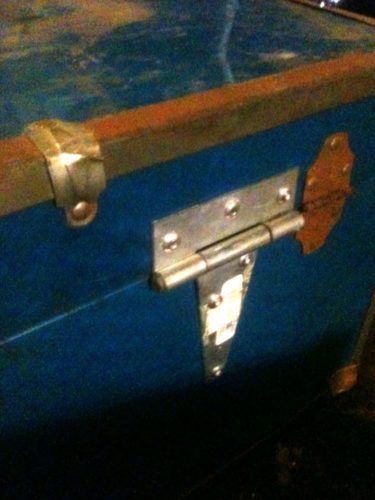 It was all done in time for that first disaster with our trailer to set us back an entire day. Oh well. Now my wonderful Ampeg V4B is protected from the elements. I was not as I got soaked playing tetris with gear in the rain. Hopefully I don't get all muppetty and catch pneumonia.